Tulum, Mexico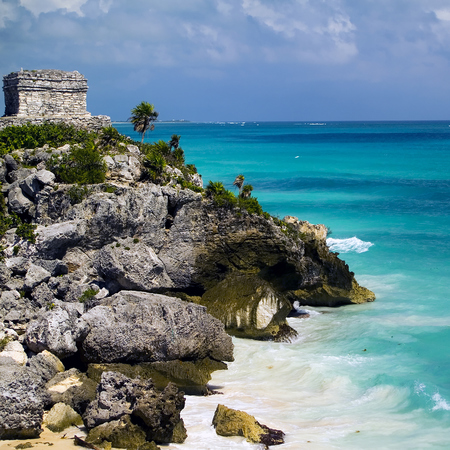 Idyllically situated on the southern most tip of
Mexico's Riviera Maya
lies the bohemian, eco-getaway of
Tulum and the new mecca for the super stylish
.
From salt water showers in an open cabana and dipping into
underground cenotes
to watching sea turtles come in to shore under the stars, it really is the
most idyllic of escapes
- even your phone can have a recharge as reception is pretty poor.
Visitors are an eclectic mix, although the Tulum crowd doesn't pay much attention to status or bling.
Ideally situated by the lush tropical beach,
NYE
festival celebrations were held at the Tulum ruins -
Alexa Chung
and
Florence Welch
flew in for the epic party.
Reese Witherspoon, Cameron Diaz, Drew Barrymore
and countless A-listers flock to the area for the
Amansala Eco-chic Resort's
Bikini Bootcamp too.
Budva, Montenegro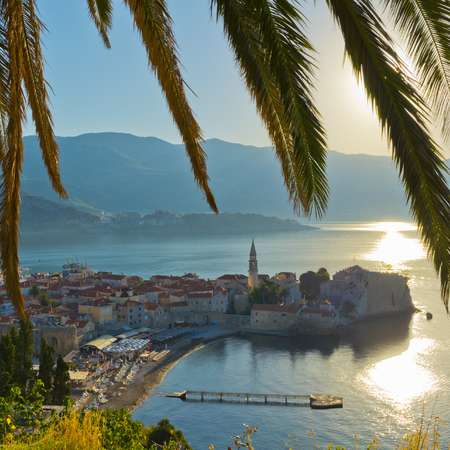 During the '60s,
Montenegro
, boringly meaning 'black mountain', had a brief heyday when stars like
Marilyn Monroe
and
Sophia Loren
would frolic in the jazzy casinos but this soon fizzled out.
Only when Montenegro was one of the locations for the 2006 remake of
Casino Royale
, did the country get its second wind.
The hidden gem is sun soaked and it's fast becoming one of the most exclusive places to holiday.
Celebs such as
Brangelina
, Catherine Zeta Jones and designers like
Roberto Cavalli
visit for short breaks and some of the world's most exclusive super-yachts are moored along the scenic harbour.
Hvar, Croatia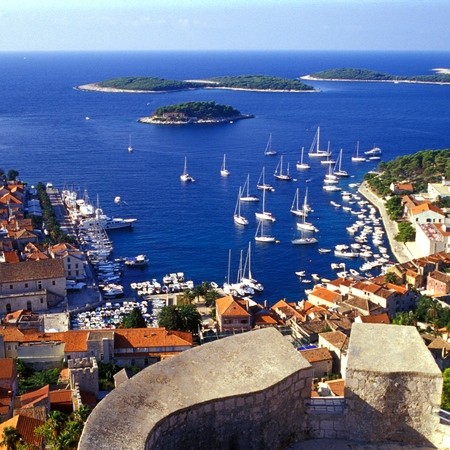 Hvar is truly in its element in the summer,
with lush temperate waters, grapevines sprouting, vast lavender fields turning silvery-purple, and everywhere you turn you'll see flowers.
The getaway has experienced so many high profile visitors over the last few years, including the likes of Tom Cruise, Prince Harry and
Beyoncé
.
From the famous footage of the
Harry
jumping into a swimming pool incident at an outdoor nightclub in the town to images of
Beyoncé revealing her baby bump
at a Beach Club, the
Croatian island
is fast becoming where celebs are really letting their hair down.
Other visitors have included veteran designer
Giorgio Armani
and Roman Abramovich.
Punta Del Este, Uruguay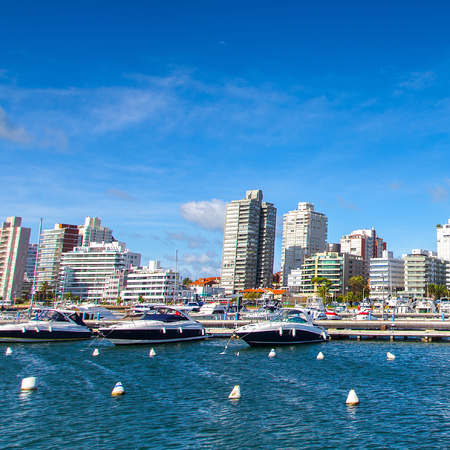 Apparently, keeping a summer home in Punta del Este is like owning a
ultra private mansion
in East Hampton.
As Rio's exclusivity wanes, the celebs are beginning to discover Punta's gorgeous beaches and seductive cycle of daily sunbathing and parties 'til all hours.
Party girl
Paris Hilton
, Rupert Everett,
Charlotte Gainsbourg
, and supermodel
Natalia Vodianova
have all experienced retreats on the Uruguayan peninsula.
Tavanipupu, South East Asia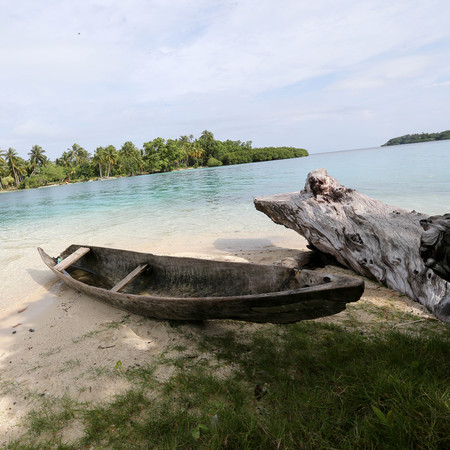 Set in heavenly surrounds of unspoiled beauty and divine views,
diving in the reefs of the crystal clear waters
is a thrill for spotting untouched rainbow-coloured corals and fish of the tropical variety.
Tavanipupu is renowned for its endless opportunities to dive in the deep, blue lagoons with turtles and It's just one of the many adventures to explore on a trip to
South East Asia
.
As a
privately owned five-star island
complete with pristine shores and white sands, the site is perfect for those who want to really switch off.
Wills and Kate
stayed there during a state visit - just a taster of future celeb sightings.
Any suggestions to add to the list? Tweet us
@handbag.com
THE BEST CELEBRITY BIKINI BODIES
TIME TO BOOK AN OSCARS INSPIRED HOLIDAY
MORE TRAVEL FEATURES
LOTS MORE ON HANDBAG.COM