Looking forward to
going on an adventure abroad
this year? Make sure you're in the know with the best travel apps to make your trip that bit easier.
We've a low down of 5 of the best.
Triposo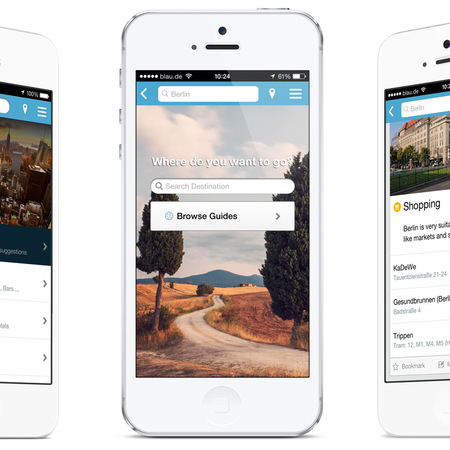 There are travel guide apps in existence but none are as
helpful as Triposo
, designed by two ex-Googlers who have access to details on around 8,000 destinations.
You can get lost in those narrow streets in the knowledge that you have
the technology
to guide you back safely to your hotel when the time comes.
Used offline, it has features such as a currency converter,
phrase book
and active suggestions for
exploring your destination
, dependent on the day, weather and times.
Lowdown:
Free for iPhone, iPad and Android.
TripIt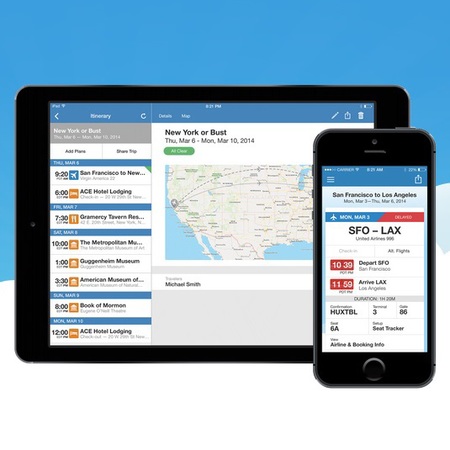 Whether your journey is for a few days or months long,
keeping track of trip itinerary
is a bit of a drag.
Email your flight, hotel, or any other
travel related info to TripIt
and the app will
organise it all for you
. So long tattered folder and endless sheets of A4 dog-eared at the bottom of
your carry-on
.
Lowdown:
Free for iPhone and iPad
XE Currency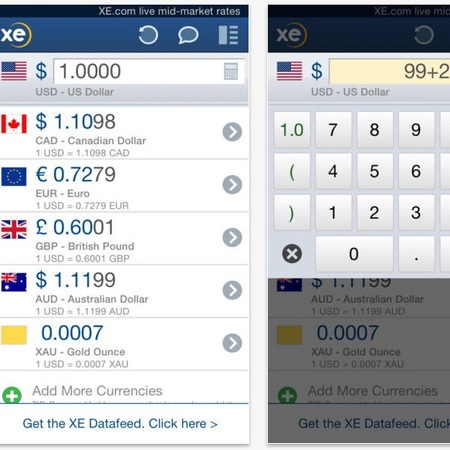 XE Currency
is still the ultimate financial companion for travellers.
The app gets live currency rates and includes a calculator so you know exactly how much that 20 pesos taxi ride is actually costing you or what sort of
exchange deal
you're getting at the bank.
Lowdown:
Free for iPhone, iPad and Android
TripAdvisor offline city guides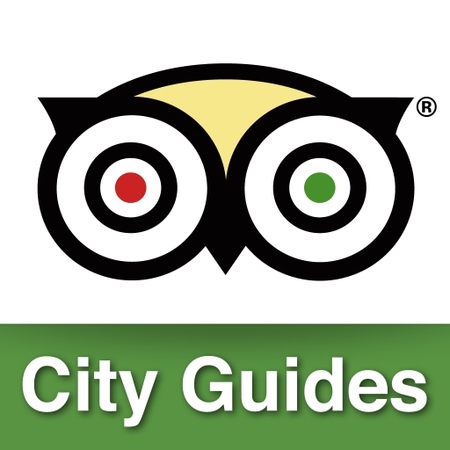 Most of us rely on the marvel that is
TripAdvisor
for
reviews on hotels and destinations
.
Now they have a city guide for your phone, providing
lists of restaurants
, hotels, sights, shops, and
things to do
, culled from their limitless amount of reviews.
Your routes are plotted on a map and as you saunter, you'll get a little description of each sight.
And if you don't have roaming on your phone, you can still use the service offline so you'll never get lost again.
Lowdown:
Free for Android and iPhone.
Bing Translator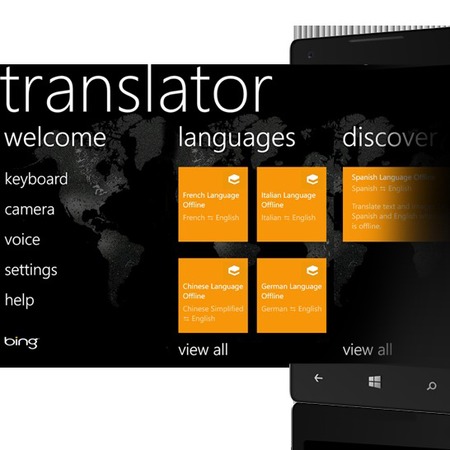 The
Bing translator app
translates menus
, signage and general stuff you don't understand, as long as you download
the free language pack
for the country you're travelling in.
If you
take a snap
of the text with your phone, the app will translate it.
Plug in phrases via voice or text, although the translation from text to speech requires that crucial Internet connection.
Lowdown:
Free but only available on Windows Phone
Any suggestions to add to the list? Tweet us
@handbag.com
HOW TO BECOME A BOSS AT COMMUTING
BECAUSE WHAT TECHNOLOGY NEEDED WAS NAKED WOMEN
MORE TRAVEL FEATURES
LOTS MORE ON HANDBAG.COM