It's a bit of a first world dilemma: go for
a city break
or a beach holiday?
Sometimes you want both.
Well, these 5 places are
the destinations to hit
to fulfill your city slicker and beach bum vacay fantasy.
5 BEST BEACH AND CITY BREAKS
Barcelona, Spain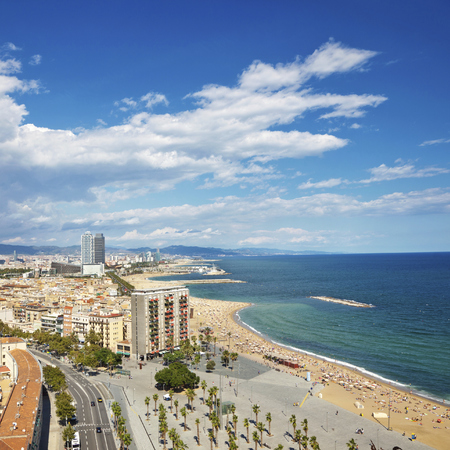 Barcelona is the perfect and probs the most obvious choice for a city beach hol.
Stuffed to the gills with awe-inspiring architecture, gorgeous culinary delights and
such great nightlife
, it's also a
gorgeous beach destination
, with golden beaches stretching along the Med.
Nice.
Copenhagen, Denmark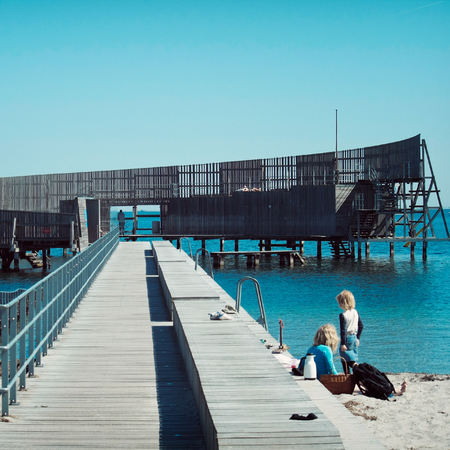 This wouldn't be the first city you'd think of to visit for its beaches but there are two beaches close to the city centre, easily accessible by train.
Clear, clean water, white sand and water temperatures
around 20C during summer.
Plus Copenhagen is one of most cosmopolitan, most exciting and is said to be
the most fantastic city
in Scandinavia.
Just don't tell Stockholm.
Berlin, Germany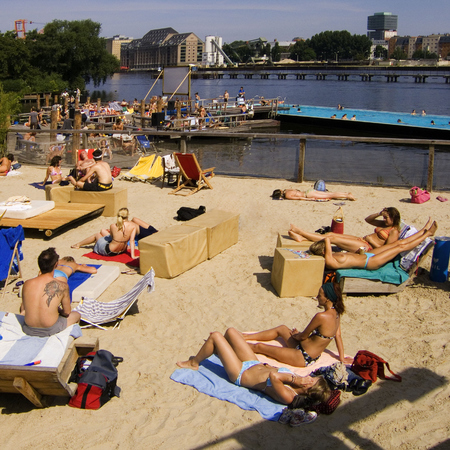 We told you what an awesome city it was to visit recently
but did you know they have beaches too?
Despite being a landlocked city miles from any coast, Berlin boasts several urban beaches.
Strandbar Mitte is one of the less touristy where Berliners relax on stripy deckchairs,
enjoy a tipple or two
on artificial sand right on the river bank watching the boats float by.
Sharks not included.
Venice, Italy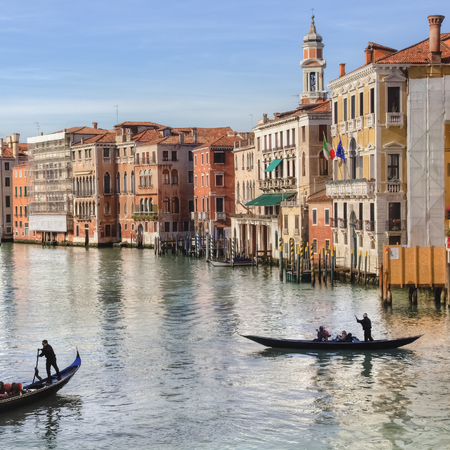 Think of the floating city and what comes to mind is water, lots of water but not beaches.
Skip over to Venice Lido,
a long island
just minutes from the tourist hordes at St Mark's Square, and you'll find two massive beaches bordering
the Adriatic Sea
and perfect for a lazy day in the Italian sunshine.
Lisbon, Portugal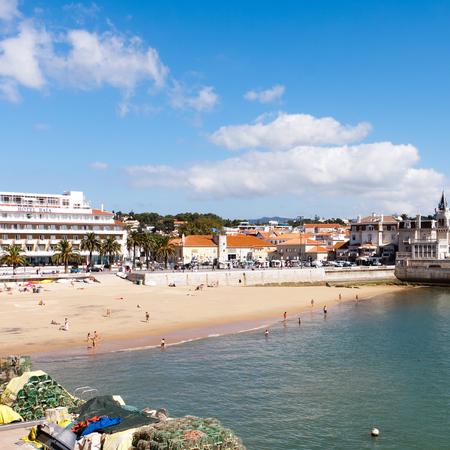 Lisbon is blessed as one of the only European capitals located so close to pretty, sandy beaches.
Although the waters are not as warm as in the south of the country, the Lisbon coast offers strands that range from little coves to miles of dune-backed sands.
Plus
the weather should be sweet
too, if you don't mind a cold dip in the Atlantic.
Any suggestions to add to the list? Tweet us
@handbagcom
5 EASTER WEEKEND CITY BREAKS IN EUROPE
DISCOVER NATURE ON A WEEKEND TRIP TO ESTONIA
MORE TRAVEL FEATURES
LOTS MORE ON HANDBAG.COM