If you're hooked on Downton Abbey like we are then you're probably daydreaming of period costumes, dramatic love affairs and butler service at dinner time. We may not be able to whisk you back in time to live like the Crawley family but we can suggest some elegant excursions to give you a taste of the 'lady of leisure' lifestyle.
Here are our pick of the best Downton-inspired trips, so get your RP accent ready.....
Highclere Castle Christmas Events 2012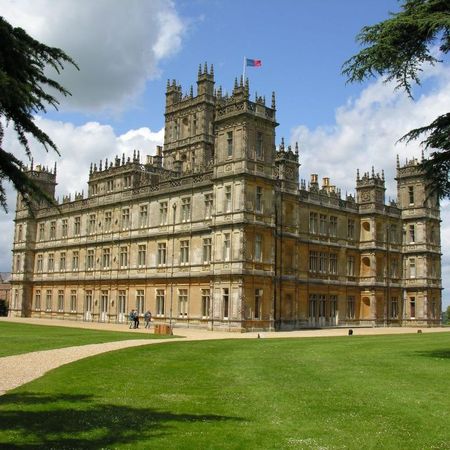 If this place looks familiar it's probably because it's the REAL site of Downton Abbey. All the filming takes place here so there's no better place to experience the trials, tears and tribulations of our favourite TV family. Owned by the Carnarvon family, the estate holds regular events and open days to give visitors the chance to experience the delights of their ancestral home.
Book tickets now for their annual Christmas open day (1st-2nd December) or save your pennies for their Christmas shopping event on the 5th and 6th December. Get in there quick to avoid disappointment - tickets sell like Mrs Patmore's hot-cakes!
Visit the Highclere Castle website for more info
.
Fortnum and Mason Afternoon Tea

There is nothing like afternoon tea to make you feel like a member of the aristocracy. Now you can enjoy an elegant afternoon at the historic Fortnum and Mason store in central London with freshly cut finger sandwiches, warm scones and miniature cakes made to Fortnum's traditional recipes. Choices include vanilla cupcakes, coffee éclairs, mandarin fondant fancies, rhubarb tart, lemon meringues and a seriously indulgent rich chocolate cake with a gooey centre.
Prices start from £40 per person. For more information
click here
or call 0800 980 5551.
Historic Royal Palaces
Highclere castle isn't the only grand estate you can visit to get your Downton fix. GoSeeDo.com offers a selection of Royal Palace passes so you can have a nose round some of Britain's most luxurious abodes. The Four Palace Pass, the Three Palace Pass and the Central London Royal Palaces Pass include admission to Hampton Court Palace & Gardens, Kensington Palace, the Tower of London and the Banqueting House to give you a taste of the aristocracy.
Over 500 years-old, Hampton Court Palace is believed to have been Henry VIII's favourite homestead. Wander round the stunning 60-acre palace gardens, preferably hand-in-hand with your very own version of Tom the footman to stare at. Or you could hot-foot it across to the Tower of London and take a look at the Crown Jewels which would certainly make the Crawley girls green with envy.
Prices start from £44 per adult and £15 per child (ages 5-15 years). For more information
click here
or call 0800 980 5551.
Champagne Afternoon Tea at Harrods
Treat yourself at Harrods' fourth floor restaurant, one of London's most refined places to take afternoon tea. The menu includes freshly cut sandwiches, home-baked raisin scones served with clotted cream, rose petal jelly and strawberry preserve and a choice of tea from Harrods' own tea gardens.
Prices start from £34 per person. For more information
click here
or call 0800 980 5551.
Stanbrook Abbey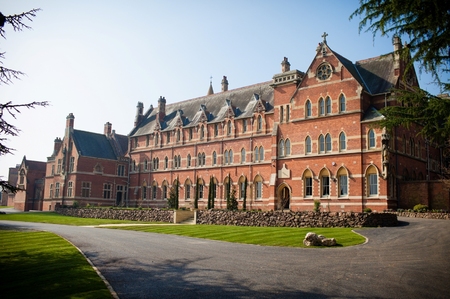 For anyone looking to play Lord and Lady of the manor, Stanbrook Abbey, an iconic former monastery nestled in 21 acres of Worcestershire countryside is ideal. Stanbrook Abbey features a recently opened five bedroom Georgian style manor house, available for exclusive use, that adjoins the abbey and has its own private entrance to Callow Great Hall, the former chapel. The manor house also offers guests their very own 'Carson' with its exclusive butler service, the only service of its kind in Worcestershire. Acting as a concierge, sommelier, party planner, waiter and general right hand man, the butler is able to select appropriate wines, serve drinks and dinner, book local attractions and evening events and arrange for a quintessential English afternoon tea to be served.
The butler service is available from £250 per day for a minimum of two days. Five bedroom Brides Manor House from £700 per night - based on up to 10 guests sharing, for more information call 01494 682 682 or
click here
.
Heythrop Park Resort
This grade two listed building in rural Oxfordshire was designed by John Vanbrugh is the perfect Downtown-style escape. For anyone looking for a quintessentially British break, Heythrop Park offers a delicious afternoon tea in the grand settings of the Wedgewood Room and country pursuits such as clay pigeon shooting and croquet are also available on the impressive lawn.
Double rooms at the Crowne Plaza Heythrop Park start from £95 per night bed and breakfast, including free use of all leisure facilities on site. For more information
click here
.
What do you think?