Why go?
Sometimes a girl just needs a weekend away from the stress of life and work but there's only so many times you can make a trip over to France.
Luxembourg is slowly coming up as the new spot for a chilled out holiday. Previously appreciated only by businessmen and surrounding countries, it's time you got to experience Europe's little gem.
With regular
CityJet
flights from the stress free
London City airport,
you have no excuse not to go.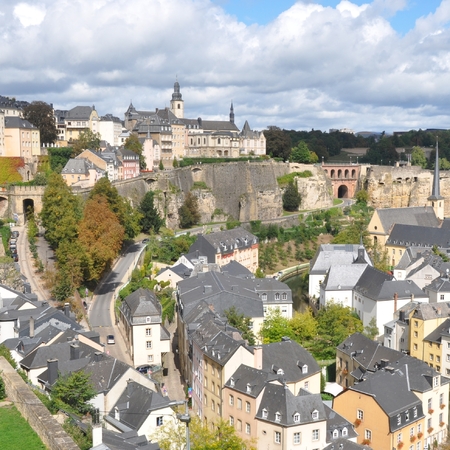 Stay
We recommend
Hotel Simoncini
.
Not only is it a modern hotel but thanks to the owner's love of art and poems it also doubles as an art gallery! There's even a painting in every single bedroom just in case you don't find time to make it to the gallery.
So even if you don't visit any museums, you can still tick off your 'culture' box and brag about the amazing art you saw when you got back. We like that a lot.
If you're after a real luxurious stay then the beautiful
Le Place d'Armes
is a great place to be treated like royalty.
Eat
Luxembourg is all about good food. You have to go to Restaurant Kniddelkinnek aka Dumpling King for a huge portion of a traditional dumpling meal. The restaurant is found in the Old City of the town so it's a great spot to get a taste of the local cuisine.
Not only is Le Place d'Armes a beautiful hotel, they also have a lovely restaurant,
La Cristallerie
, which you can go to for dinner and some of the prettiest desserts in town.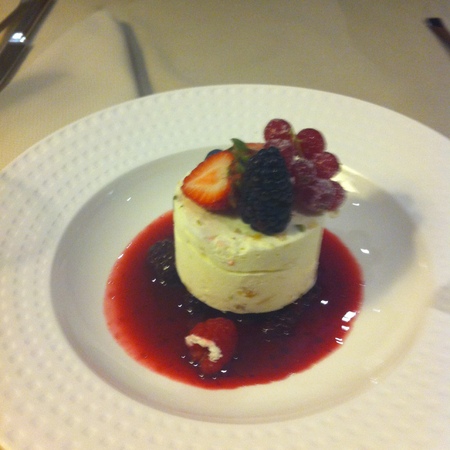 Brasserie Schuman
is the go to restaurant after locals watch a play or the ballet. The Argentian Steak went down a treat and this is definitely the place to try out oysters for the first time. Yum!
Drink
One thing we should mention before you go out drinking in Luxembourg – smoking is still allowed in bars.
It's been years since we've walked into the smoky cloud of a bar or nightclub but it's a permanent presence in local bars.
You only have to wonder around for about two minutes before you'll find yourself a place to go drinking but we suggest you stop at Interview, a chilled out bar inspired by the popular magazine.
Explore
The ever helpful Luxembourg City Tourist Office is the first stop to help you plan your exploration! You can join a Sedway tour or just take a stroll down to the 'Old City' for some lunch. You definitely need to have a look at the Saturday markets and find fun home made crafts like the 'I Hate Tea' pot.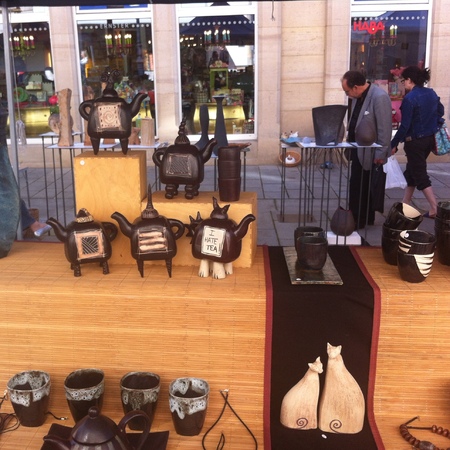 But you can't go to Luxembourg without taking a bike ride through the picturesque old city and their various parks. Even if you've hopped on a bike in a while, it's worth a go. Just walk up some of the hills and you'll be fine.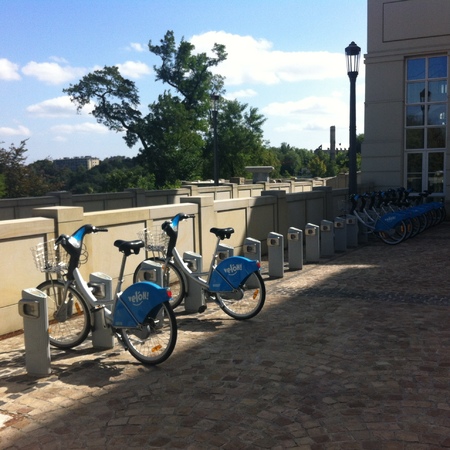 (Looks like we've found why Boris got his 'Boris Bikes' idea from!)
Don't Miss
The amazing
Choco House
– it's all about the huge slices of cake which you can wash down with the super cute choco spoons. Pick from a wide range of options and then dip up choco spoons into the hot milk, watch it melt and sip on the chocolatey goodness.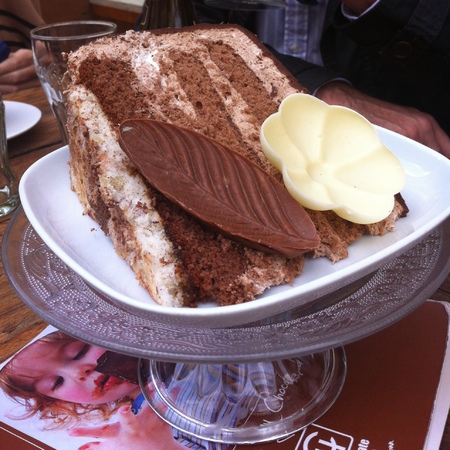 You can buy some to take back home with you so it'll make a perfect gift for friends and family.
The Facts
It's only a two hour flight and you still get nibbles and a coffee. Perfect! CityJet flights to Luxembourg start from £116.