We've done a bit of digging and discovered the luxury hotel where
Tulisa
took the girls for the Judges Houses stage of
The X Factor
.
The star chose the Jade Mountain Resort on the Caribbean island of St. Lucia to tell her final six girls who was through and who was going home. The stunning hotel is surrounded by 600 acres of white sandy beaches, which are part of the Anse Chastanet region in the South West of the island.
The hotel was designed by architect Nick Troubetzkoy, who created bridges for each 'sanctuary' leading to private infinity pools overlooking the mountains. All of the rooms feature 15ft high ceilings and have the 4th wall completely open to the elements.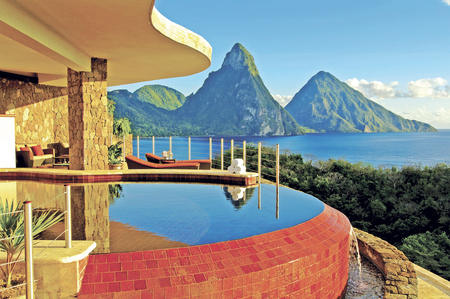 Tulisa looked a little sun-burnt in Sunday's episode, so we reckon she spent some time soothing her skin in the hotel spa and honing her figure in the fitness studio.
We wonder if the girls got chance to experience the bars, restaurants, galleries and boutique shops in the surrounding area before they were booted back to the UK?
The hotel is completely techno-free with no telephones, radios, televisions or internet access to distract guests - they must have had a bit of a shock when Team Tulisa and the X Factor crew arrived then!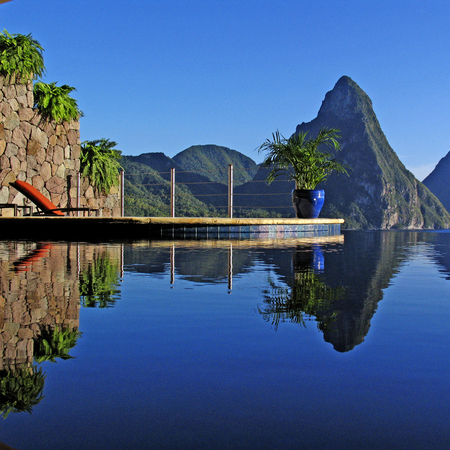 We wouldn't recommend running off for your passport any time soon though - this is one of the most expensive hotels EVER! One night in a Galaxy Suite between January and April 2013 would set you back a staggering $2,680 (£1,657) and that doesn't include service charge, taxes or breakfast. Yikes.
If you're a millionaire then this is defo the place for you.
For more information
click here
.