Travelling along the golden coastline of California in an open-top car is every adventurers dream, but it's important to know the facts before you plan your trek.
In her latest film,
On the Road
,
Kristen Stewart
plays a young woman on an open-road adventure, bouncing between cheap motels or sleeping in the back of her beat-up car. This may sound romantic but there are far more comfortable, luxurious and exciting ways to discover California in 2012.
The biggest problem intrepid explorers face when booking a road-trip is the cost. Flights, hotels and entertainment costs can sky-rocket above £3000 if you're not careful so it's crucial to plan in advance.
Here are our tips to help you start planning (and enjoying) your very own sun-soaked California road trip...
Why go?
California is perfectly designed for tourists who want to control their own driving routes. It's the most populous state in America, yet there are vast tracks of open road and untouched wilderness to suit thrill-seeking tourist. San Francisco, Las Vegas, Santa Monica, San Diego and Los Angeles may not be next door, but they are connected through stunning coastal highways and easy drives.
Stay
June to August is the busiest time of the year, so if you want to travel at this time it's crucial that you book your accommodation in advance. Thousands of hotels and motels provide reliable and fuss-free accommodation. Expect to pay $100-$250 per night in major cities and $70-$150 in smaller towns.
If you're travelling from the UK, you may want to stop over in New York on your way to California. The Wellington Hotel situated on Seventh Ave. and 55th Street (Mid-town Manhattan) is in an ideal location for tourists wanting to experience Time Square and The Empire State Building, plus the Statue of Liberty ferry tour is just a few stops away on the subway.
Pick up a 'Go Select' pass from
www.livingsocial.com
for great discounts on all NYC attractions.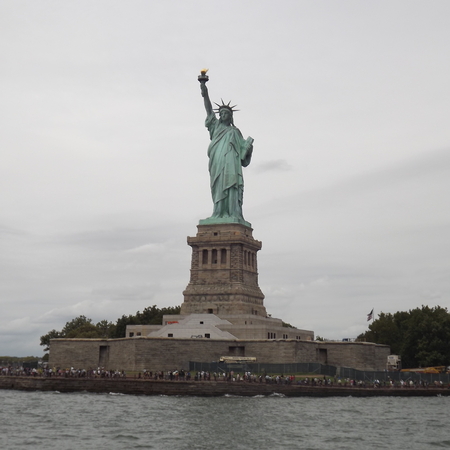 Websites like
Hotel Club
and
EBookers
are great for securing last minute hotel and flight deals.
To start your California tour you'll need to book an internal flight in advance. We recommend Spirit Airlines or Southwest Airlines for affordable rates and fantastic service. The beauty of a road-trip is that you can travel at your own pace and with your own rules, but if you need a shove in the right direction here are a few hotels that have impressed our readers...
Luxor Hotel, Las Vegas
The Westin Gaslamp Quarter, San Diego
Larkspur Hotel Union Square, San Francisco
Shorebreak Hotel, a Joie de Vivre Boutique Hotel, 500 Pacific Coast Highway, Huntington Beach
Fess Parker's Double Tree Resort by Hilton, Santa Barbara
Best Western Plus, Monterey Beach Resort
Eat
California is heavily influenced by Mexican food and culture, so expect to find plenty of nachos on offer! As well as hundreds of fast food outlets and traditional American diners there are sophisticated restaurants to get your mouth-watering in every major city.
Make sure you try an 'American Breakfast' - bacon, sausages, ham, hash browns, eggs, pancakes and toast - at least once (but don't expect to find beans on the menu)!
If you want to plan your very own 'Man vs Food' style adventure, here are a few restaurants that have experienced travellers talking...
Original Pantry Cafe
, 877 S. Fiueroa St, Los Angeles - Traditional Americam comfort food at great prices
Croce's 5th Avenue
, San Diego - All American cuisine with live jazz and exciting cocktails.
Kaiser Grille
305. S.Paln Canyon Drive, Palm Springs - A local favourite serving seafood, steaks and pasta dishes
Zachary's Pizza
5901 College Avenue, San Francisco Bay area - Award winning deep dish pizza that draws people from miles around.
Explore
Once you've picked up your rental car (
Avis
and Hertz do fantastic deals on reliable automatics) it's time to start exploring California. Stop off at the Grand Canyon for a peek at one of the world's most awe-inspiring natural landscapes, visit the Hoover Dam or spend hours hiking in the vast wilderness of Yosemite National Park
A visit to San Francisco isn't complete without a photo-op at the Golden Gate Bridge or a visit to the mysterious Alcatraz Prison, which once housed
Al 'Scarface' Capone
and other deadly criminals. Just because you're in America doesn't mean you can't make the most of voucher sites like Groupon. The US version regularly advertises cut-price baseball and basketball tickets so tourists and locals can soak-up some of the all-American action.
Children and teens will love
Disney Land
, while adults will be blown away by the stunning views along the Pacific Coastal Highway that links Huntington Beach with San Francisco.
Stop off in Hollywood to see one of the most famous signs in the world, and don't forget to look out for your favourite movie stars on the Hollywood walk of fame.
Try not to gamble too much of your money away in the fabulous Las Vegas casinos, but DO dance the night away in the replica
Coyote Ugly bar
on the Strip.
Before you fly home get some peace and quiet at the famous Lake Tahoe, a 12-mile sapphire expanse of water that boasts sensational hiking trails and scenic drives.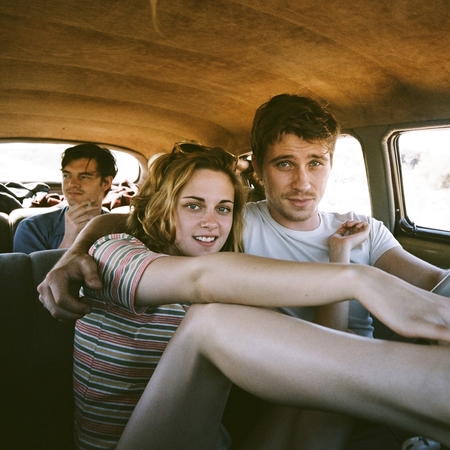 Will you be following KStew's lead by going 'on the road' next year?