We normally expect to travel far and wide to find a relaxing holiday spot with beautiful golden sands and crystal clear water.
But there are some absolute gems that aren't as far away from the UK as you might imagine.
A surprisingly short trip will land you in the Channel Islands (it's less than an hour from London), which offers a selection of beautiful beaches, amazing food and comfortable hotels making it the perfect destination for a short-break adventure.
In just 40 minutes you can be far away from the hustle and bustle of city life and surrounded by tranquil countryside. Bliss.
What to do…
The island of Jersey is 100 miles from the English south coast yet only 14 miles from France. It is the most southerly point in Britain and has its own micro climate, which means it is always a few degrees hotter than the UK in both the summer and winter months.
With so many stunning beaches surrounding the island, Jersey is the ideal location to relax and soak up the sun in the spring. In the winter, it's great for couples who want to chill out, escape from work and enjoy tasty al fresco seafood suppers.
Jersey really does have the feel of rural France combined with the relaxed charm of the British seaside. The island is filled with an abundance of rustic stone cottages nestled amid vineyards and vast luscious countryside. This makes Jersey an ideal place to take a quiet, romantic stroll or a relaxing bike ride. There are countless places to hire bikes in Jersey, so you don't need to worry about bringing your own!
If you're looking for something a little more relaxing and slightly more indulgent, take a short trip to
La Mare Wine Estate
to sample an impressive range of Jersey wines, alongside some of the island's famous delicacies like sweet black butter preserve, Jersey fudge and locally produced chocolate.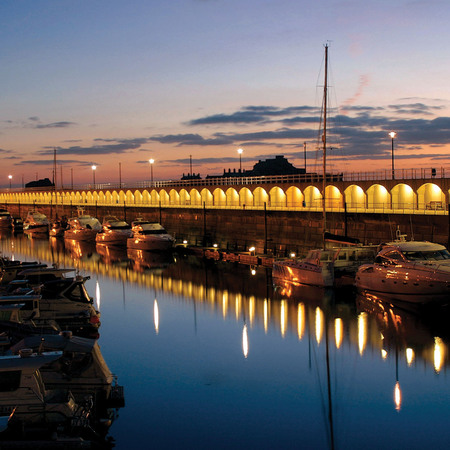 Where to stay…
Choose from luxurious hotels overlooking the seafront to rustic country farmhouses with open roaring fires; there is something to suit all tastes.
We like the
Royal Yacht Hotel
, situated in the area of St Helier. Modern and tasteful in design, the rooms are spacious with a fabulous view of the nearby harbour. Plus, it's within walking distance to the historic ruins of Elizabeth Castle for real culture vultures.
The hotel contains a spa offering a range of wellness and beauty treatments, as well as an indoor pool with steam and sauna facilities, so you can enjoy a moment of calm and relaxation after a hard day of exploring.
Where to eat…
Restaurants worth a visit are the
Boathouse
on the North Quay in St. Aubins - a relaxed lunchtime brasserie offering fantastic seafood and lovely views.
Michelin starred restaurant
Bohemia
in St. Helier is arguably (according to critics) the best food pit stop in Jersey, so make sure to check it out if you've got some pennies spare.
If you're more of a world foodie, Little Thai in St. Helier offers fantastic authentic Thai cuisine at affordable prices. It's chic, contemporary décor, relaxed atmosphere and mouth-watering menu makes this hidden gem a popular haunt amongst the locals, so it's advisable to book in advance.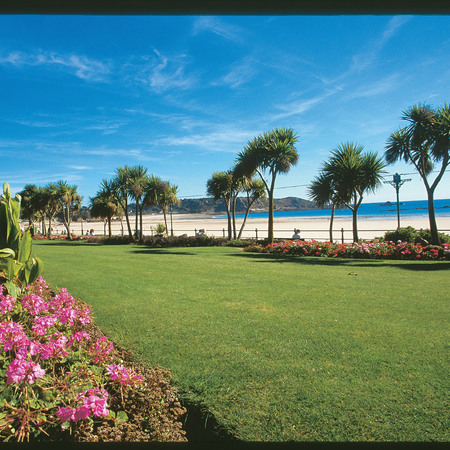 How to get there…
Spend three nights in Jersey at the Royal Yacht Hotel from just £195 per person with Channel Islands Direct. Travel by air from £265 per person. This offer includes bed and breakfast accommodation, ferry transfers from Pool or flights from London Gatwick.
Travel is valid from October 2012 until March 2013 (excl Christmas). For more information or to book please visit
ChannelIslandsDirect
or call 08444 937 486.
Words by Carla Griscti
Have you ever been to Jersey?
TRAVEL BAG LOVE: STELLA MCCARTNEY SUITCASE
RIHANNA OFFICIALLY THE INTERNATIONAL FACE OF BARBADOS
ESCAPE FOR CHRISTMAS AND NEW YEAR IN EGYPT