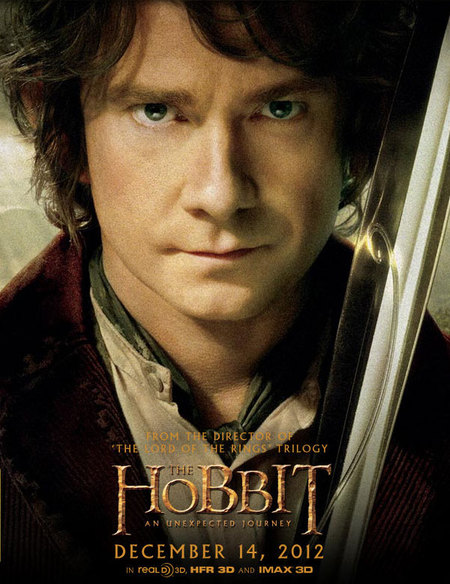 The highly anticipated adaptation of J.R.R. Tolkien's fantasy adventure, The Hobbit, will be launched in cinemas this week and we expect it's going to be a knock out. The story follows a young Bilbo Baggins (before Frodo steps in) as he goes on a quest to find a hoard of treasure guarded by an evil dragon called Smaug.
Fans of Middle Earth are going to love it!
The desolate wastelands, eerie forests and wild waters that Bilbo discovers on his journey might have been filmed in New Zealand, but the Birmingham-raised and Oxford-educated author found inspiration for his fantasy adventures much closer to home.
So if you're a mega fan (or just fancy Orlando Bloom as Legolas) here are some of the UK sites that shaped Tolkien's tales. Fact.
Birmingham: Childhood memories and mysterious lands
J.R.R. Tolkien first moved to England aged 3, when the family relocated from South Africa to King's Heath just outside Birmingham.
Tolkien admitted that his writings had been greatly influenced by some of the places he grew up around in Birmingham. For example, just a short walk from the Tolkiens' family house is Sarehole Mill, where Ronald (J.R.R) played with his sister Hilary as a child. This is now thought to be the inspiration behind the Hobbits home, The Shire.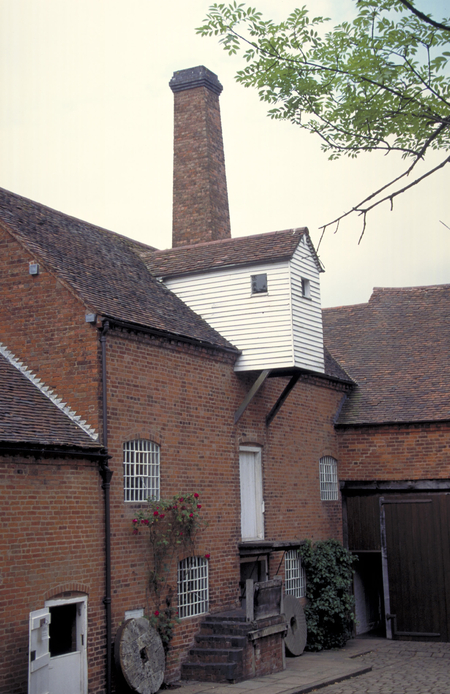 Every May, a Middle Earth Weekend is held alongside the mill in the Shire Country Park to celebrate Tolkien and the area.
In 1900 the family moved to Edgbaston where two local buildings – Perrott's Folly and Edgbaston Waterworks Tower - helped to shape Tolkien's ideas for The Two Towers. No seriously!
To celebrate the release of the film, Birmingham Tours is running a guided Tolkien Tour on the 15th December, taking visitors on an `unexpected journey' around the city. You'll visit Sarehole Mill and Moseley Bog, which is recalled in Tolkien's description of the `Old Forest'.
The tour costs £10 per person. Call 0121 427 2555 or email enquiries@birmingham-tours.co.uk to book your place.
Oxford: Studies, family life and final resting place
As a young man, Tolkien left Birmingham for Oxford, where he studied at Exeter College (pictured below).
There, he enjoyed the company of a group of like-minded men including C S Lewis, and they formed a group called the Inklings.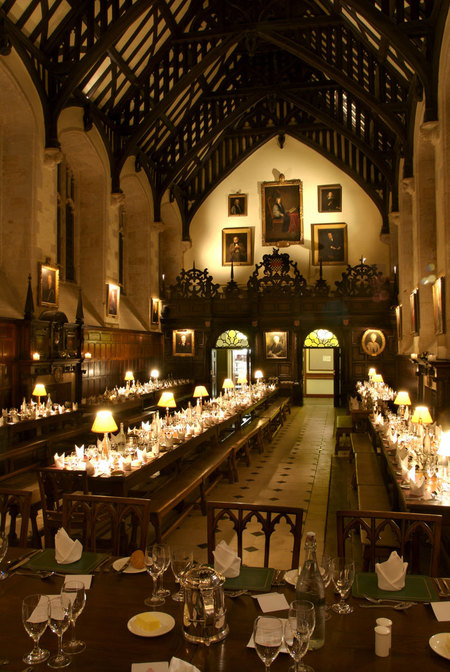 After graduating with First Class honours, Tolkien retained his ties with Oxford. After the First World War, he worked on the Oxford English dictionary in the old Ashmolean Museum building before becoming a professor of Anglo-Saxon at Pembroke College, a post he held for 20 years until elected professor of English.
During his time here, he wrote The Hobbit (1937) and The Lord of the Rings (1954).
Book a driver-guided tour of Tolkien's Oxford and see houses where J.R.R. and his wife Edith lived, where they raised a family and where J.R.R. wrote his famous 'Father Christmas letters' to his children. Visit Exeter and Pembroke colleges, see where he worked on the Dictionary, and the pub in which he often sat and smoked his pipe during meetings with C S Lewis.
Tours cost from £30 per person – call 07788 581 539 to book.
Cheddar Gorge: Dramatic landscapes and inspirational heights
In 1916, Tolkien married Edith Bratt, and the pair took a seven-day honeymoon beside the sea in the pretty Somerset town of Clevedon. Their trip included a visit to Cheddar Gorge, which inspired the jewelled caverns that lay in the White Mountains behind Helm's Deep in Rohan.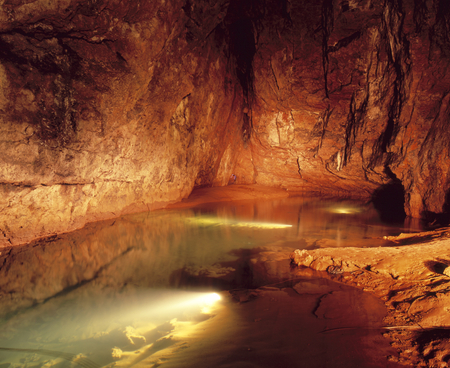 From April to September, an open-top double-decker bus takes visitors on a sightseeing tour through
Cheddar Gorge
, beneath rocky pinnacles and sheer rock faces.
Take the 274 steps to the lookout tower for stunning views of this limestone countryside, before a 3-mile cliff-top walk around the country's biggest gorge.
Forest of Dean: Ancient trees and woodland floors
Tolkien was a frequent visitor to The Forest of Dean in Gloucestershire, which has inspired some of Britain's most imaginative writers, from C S Lewis (of The Lion, the Witch and the Wardrobe fame) to JK Rowling (who was at School at Tutshill on the edge of the Forest). Tolkien helped to excavate Roman remains near Lydney at Lydney Park in 1929, shortly before he began work on The Hobbit.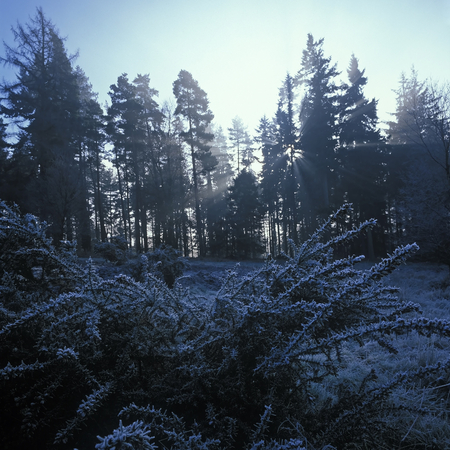 There are several sites in this area where Roman opencast mining has left strange and mysterious landscapes, labyrinths of tunnels, grottos and tracks overgrown with mosses and ferns. The ancient woodland site of
Puzzlewood
is thought to have provided inspiration for Tolkien's many woodland scenes.
Explore the maze of trails and pathways for yourselves on a family day out at the attraction, and discover secret caves and ancient trees. Adults £6,00; Children £4.50.
Northumberland: The real Shire?
Whether J.R.R. Tolkien ever visited Northumberland is unknown. But locals and tourism officials from the county were stunned to see a recognisable county view on the promotional poster for Peter Jackson's new blockbuster.
Following the launch of the poster, a fan of The Hobbit and of Northumberland proclaimed that the poster showed Sir Ian McKellen's character Gandalf standing against a backdrop of rolling Northumberland hills.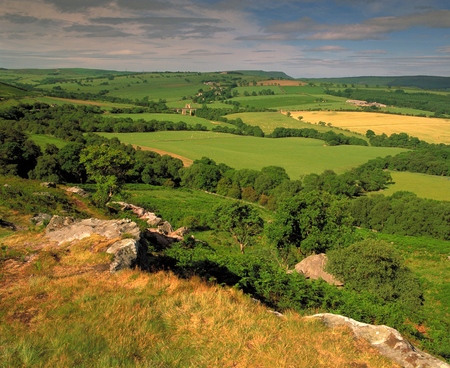 Corby's Crag (pictured above) has long been a well-known Northumberland viewing point and is the point from which the poster image was taken. Visitors can take a 7.5-mile circular walk that takes in the best of this area's sweeping views. Stand at Corby Crag, above Alnwick, looking west towards Edlingham Castle and the Simonside Hills and recreate the scene for yourself (wizard's beard and Staff optional).
What do you think?
TRAVEL BAG LOVE: STELLA MCCARTNEY SUITCASE
RIHANNA OFFICIALLY THE INTERNATIONAL FACE OF BARBADOS
ESCAPE FOR CHRISTMAS AND NEW YEAR IN EGYPT