There's more to Ireland than just visiting Dublin and, as Ireland's third biggest city, Galway is a great destination for a weekend of pampering.
Despite officially being a city, Galway feels more like a big town that boasts a relaxed atmosphere that's instantly makes it the ideal location for a short spa break.
If you haven't been before then now's the perfect time to take a quick trip.
Why go?
The location makes the
Radisson Blu Hotel
& Spa such a great find. Overlooking the Galway Bay, the hotel boasts beautiful waterfront views.
And once you manage to pull yourself out of the gorgeous hotel, the city itself is equally as impressive.
We loved the narrow cobbled streets, stone walls, carved windows and doorways that have still keep the medival heritage of the city.
The hotel is only a few minutes walk form the atmospheric city centre and the main railway & bus stations and just 15 minute transfer from Galway Airport or a 2 hour drive from Dublin.
With brilliant authentic Irish pubs and countless festivals held in the city, Galway is the place for a city break you'll never forget.
Treatments
There's a full range of options at the Spirit One Spa but we recommend the Ole Henrickson Purifying facial to help you get rid of any impurities and return home with a lovely glow.
But you have to visit the amazing Salt Spa which is an amazing salt cave therapy room that is proven to help with asthma, allergies and hayfever, eczema, bronchitis and the list goes one really.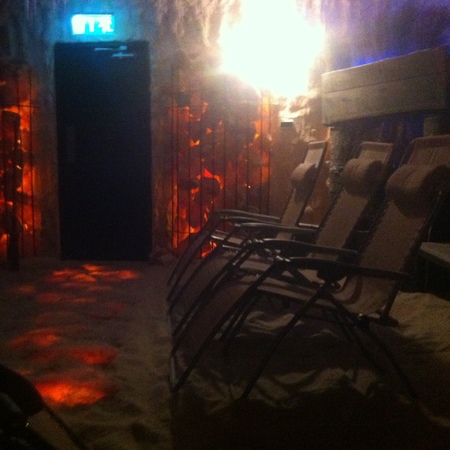 Even if you don't suffer from any of those having a bit of a nap in bacteriologically clean air that's rich in iodine doesn't hurt.
Eat and Drink
The hotels boasts a panoramic 4th floor sushi restaurant called RAW which offers dinners a traditional Japanese meal thanks to the in house chef and Japanese native Hisashi Kumagai.
If sushi isn't your thing then the hotel's restaurant has more than enough options to cater to your needs. Buffet breakfast and lunch as well as lovely three course dinners which use as much local produce as possible.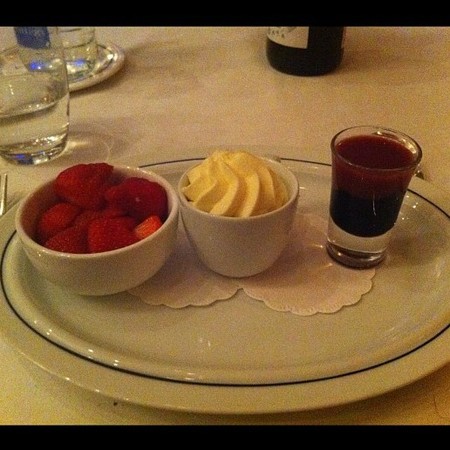 You can have drinks at the hotel's popular bar otherwise a quick five minute walk with lead you to a selection of pubs that will get you into the Irish spirit.
The Facts
With regular Aer Lingus flights you have no excuse not to go. You don't even need a passport (but take it along just in case).
Flights start from £40 and are even cheaper in the sales at
aerlingus.com
Visit the
Radisson Blu Hotel Galway
to find out more about fares and upcoming festivals, prices start from £109 (134ER).