Orlando, Florida. Does that instantly bring to mind grown men dressed as Mickey Mouse, pirate swords, fast food and lots of hyperactive children?
Well it's not just kid's stuff you know. The City Beautiful, as it's nicknamed, has so much more to offer than an explosion of Disney.
Countless theme parks, safari's, water parks, enough retail outlets to fill 900 American football fields, more than 20 luxurious destination spas, and over 5000 restaurants and bars make Orlando a magical option for the holiday of a lifetime, whatever your age.
What to do
If you can imagine it, you can probably do it in Orlando! Walt Disney was right; your dreams really do come true here. To take on all of the activities Orlando has to offer you'd need 67 days, not to mention a lot of stamina.
Planning a holiday in Orlando can seem a little overwhelming, so if your inner child is screaming 'I want that one, I want that one' and you don't know where to begin, check out this cheeky little planning tool
orlandoholidayplanning.com
which should help you choose.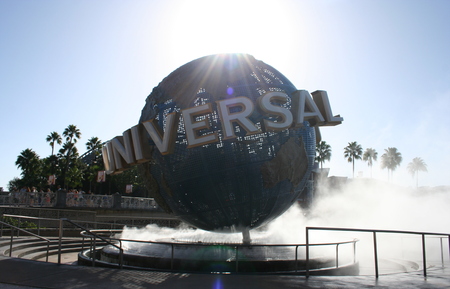 Must-see'sUniversal Islands of Adventure & Universal Studios
No trip to Orlando would be complete without a nod to Disney or the movie industry. If you're an adrenaline junkie, head straight to
Universal Island's of Adventure
and get yourself on the Incredible Hulk Rollercoaster. From 0 – 40mph in just two seconds it's a sure fire way to shock the jet lag out of your system. Even if a theme park isn't your usual thing, you can't fail to be impressed by Universal's state of the art rides.
Just around the corner at Universal Studios you can live out your movie-geek dreams; cycle across the solar system with E.T in your bicycle basket, jump into the swamp in Shrek 4D, or save the galaxy at the interactive headquarters of Men In Black (no, unfortunately Will Smith won't be there).
It might not sound relaxing, but there's no better way to loosen up than becoming a child again, and Universal is so magical, you'll be running around forgetting all about your adult problems in no time.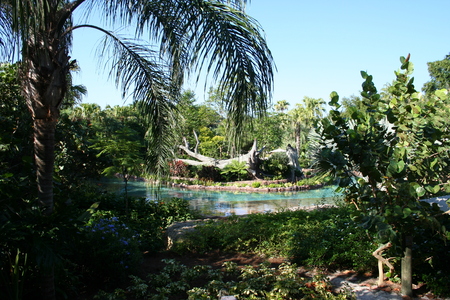 Swim with dolphins at Discovery Cove
A world away from the dizzying theme park is
Discovery Cove
, a tranquil paradise created for interactive experiences with tropical birds, dolphins, and many other fascinating sea creatures.
Snorkel gear, wetsuits, towels, lockers and hammocks are all provided to ensure you have a stress-free day. You can lay out in the sun in a beautiful oasis, get face to beak with some astonishing tropical birds, but most people come here to tick an experience off their bucket list and go swimming with dolphins.
Run in groups of 8, Flipper will show you a few clever tricks, he'll have a little chat with you as he demonstrates how dolphins communicate, and then you'll each take it in turns to stroke the dolphin and hold on to the dorsal fin for a short ride.
It is indescribably exciting to be so close to these beautiful creatures and you'll leave with a slight pang that it's probably too late to become a dolphin trainer at this point in your life.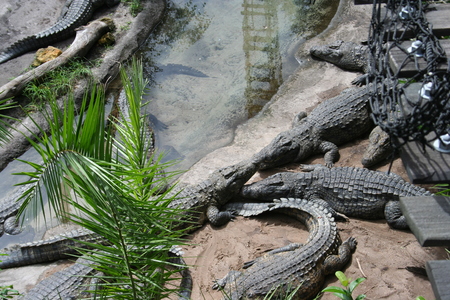 Disney's Wild Africa Trek
Mr Walt Disney didn't just create cartoon characters, oh no, he was a keen conservationist too and
Disney's Animal Kingdom
park reflects this. With more than 1,700 animals sprawling across 500 acres of wild landscape, it makes it the biggest animal-themed park in the world.
Seemingly Disney has shipped half of Africa over to Florida for the Kilimanjaro Safari and Pangani Forest Exploration Trail. While exploring the savannah and tropical trails, you feel like you've been transported across the globe.
No two experiences will be the same here as giraffes, lions, hippos, gorillas, warthogs, meerkats and many other species roam free. It's not just for entertainment either; you can bask in shared feel-good factor because every penny you spend here goes towards education, preservation, animal care and research.
If you can afford to splash the cash, we recommend the Wild Africa Trek, for a VIP guided safari tour. The knowledgeable tour guides will take you off the beaten track to get closer to the animals and if you're lucky you'll meet some of the science-bods working with the animals along the way. It's not for the faint-hearted though, if you're afraid of physical work or heights just stick to the driven tours.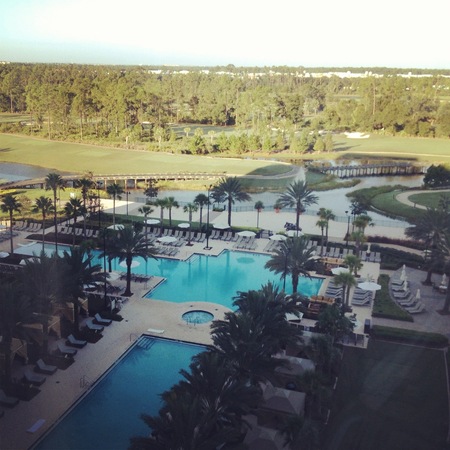 Where to stay
After your packed days of adventure there's nowhere more elegant and calming to rest your head than the Waldorf Astoria.
Situated on a 482-acre nature reserve, The Waldorf boasts stunning views of the Disney Kingdom. At 10pm every night you can view a magnificent firework display in the distance from most of the rooms. There are over a dozen dining and lounge experiences including Aquamarine, where you can sip tropical Florida-inspired cocktails by the pool and toast smores by moonlight on open fires.
If you'd prefer to continue your holiday on the theme of … anything you want, there are hotels catering for every taste. You could live like a rock star at universal's Hard Rock Hotel, go Mediterranean at Portofino Bay, a recreation by no other than Steven Spielberg of the fishing village Portofino in Italy, or get into the Spanish spirit at Disney's Coronado Springs Resort for a Southwest-themed stay. There's something for every taste and price-range.
Most hotel's provide a shuttle service to the parks, but make sure you check which parks before planning your itinerary, as you might want to consider hiring a car for your stay. Visit Orlando can help with these details,
visitorlando.com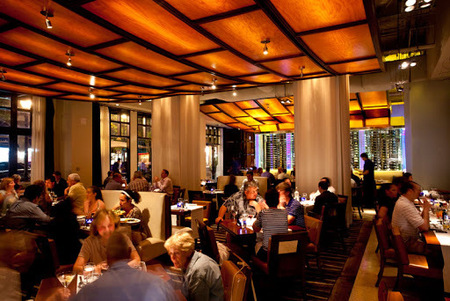 What to eat
It's likely you'll be snacking on junk food throughout the day as most of Orlando's attractions are lacking in culinary prowess. Hotdogs, pizza, fries, tacos and of course sugary sweets are the easiest, and often the only, option.
For the more discerning palate and a glamorous evening out, try something a bit more sophisticated at
Luma Restaurant on Park Avenue
, reportedly a favourite of
Paul McCartney
.
Luma serves progressive American cuisine, which basically means they'll whip up delicious fish, meats and pasta dishes alongside American classics like creamed corn, with a gourmet modern twist and posh presentation.
As they only use the local ingredients, the menu changes daily so your experience here will be totally unique. And the cocktails ain't half bad here too.
For those in the know: upon arrival ask your server for a portion of their delicious and extravagant truffle popcorn. Shhh, this is a top-secret treat for regular customers and celebrities only! But be warned, after this truffle infused, Parmesan doused popcorn appetiser, Butterkist will never quite do it for you again.
Where to drink
If you have the energy to go out in the evenings and want a more grown-up experience of Orlando, you'll be spoiled for choice.
All the four-star hotels have glamorous cocktail bars with creative offerings, but for wine lovers, a little gem worth visiting is
The Wine Room on Park Avenue
.
A tasting experience with a difference, there are 148 world wines to be sampled and almost as many cheeses to accompany them. The wines are displayed in enomatic wine dispensing machines (keeps the wine fresh!) and you top up a special credit card that allows you to sample each one.
Shop
If designer fashion is your thing
The Mall at Millenia
is the luxury shopping experience for you. It's spacious and air-conditioned and a welcome break from re-living your childhood. It has over 250 stores including Macy's, Chanel, J. Crew, Michael Kors, Victoria's Secret and Bloomingdales, so you'll have a very grown-up new wardrobe and credit card bill to look forward to.
If you're more of a bargain hunter, head for Target just across the road from the Mall. With everything from fashion to furniture and all at bargain prices, this is one American experience not to be missed.
If you're looking for a more unique shopping experience head to Park Avenue on Winter Park, which is lined with over 100 speciality shops and cute boutiques, many boasting wares from local designers and handmade goods.
The Facts
The best and most affordable time for an adult holiday to Orlando has to be during low season, head over in April or October to enjoy the gorgeous weather and all the activities without the queues and peak prices.
Costs for theme parks vary with a one day, one park ticket for Universal or Disney costing around $88. A one day pass to Disney Cove including dolphin swim costs $259.
Rooms at the Waldorf Astoria start from $288 per room, per night, based on two people sharing. For more information and offers,
waldorfastoriaorlando.com
British Airways fares start from £493.86 return, including taxes, fees and charges. They offer a daily service from London Gatwick to Orlando seven times a week. To book or for more information visit
www.ba.com/Orlando
or call 0844 493 0787
HOLIDAY LIKE A CELEB IN 2013
IS THAILAND SAFE FOR BRITISH TOURISTS?
SHOP VIRGIN HOLIDAYS SALE FOR USA AND CARIBBEAN DEALS