Toto, I don't think we're in London anymore.
Only 25 mins away from the bustle of the capital sits the historic market town of Kingston upon Thames. Clue's in the title, it sits on the banks of the River Thames and there's lots to see, do and most importantly, eat.
ExploreMessing about on the River
A river cruise is one of the most relaxing ways to reach Hampton Court Palace and its noted gardens. Opt to cycle one way and take the boat back with your bike.
Riverside walks
Follow the Thames Path towards Hampton Court or Richmond or take a stroll along the Queen's Promenade, which runs from Kingston Bridge to Surbiton. Enjoy stunning views of the river and spot wildlife such as water voles, swans and dragon flies.
Kingston's prime location means that some of the UK's best attractions are nearby including Chessington World of Adventures, RHS Wisley and Kew Gardens.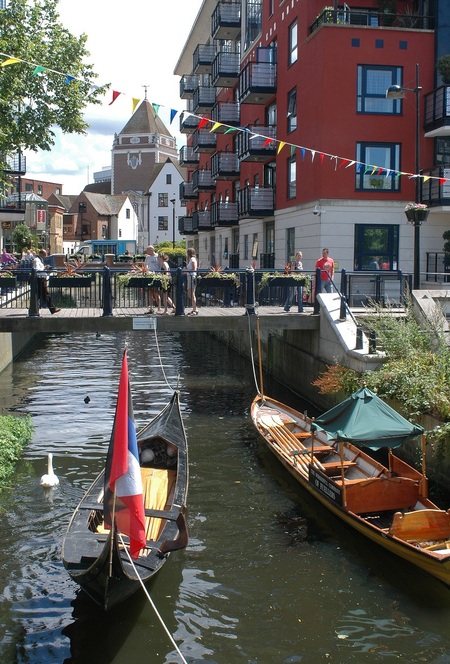 Shop
Indulge in some retail therapy from luxury brands to high street fashion as well as quirky, independent boutiques.
The gateway to Old London Road is marked by Kingston's famous falling over phone boxes (officially named 'Out of Order' by artist David Mach). If you venture behind this sculpture, you'll find an eclectic mix of unusual and interesting shops.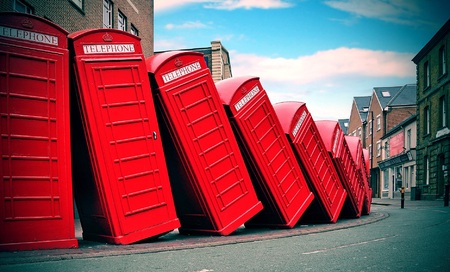 Hunt antiques at the
The Kingston Antiques Centre
on Old London Road, which hosts more than 100 dealers offering a startling array of antiques and quality vintage items.
No 37
recently featured on
Mary Queen of Shops
and has undergone a radical makeover as a result. The shop offers a contemporary, eclectic collection of reworked, up-cycled furnishings and accessories for stylish interiors.
Kingston's historic Market Place has been in use since around 1170 when Henry II was on the throne, and is the focal point for outdoor entertainment and activities in Kingston today.
Market Place is a venue for music concerts, carnivals, car displays, fun days, face-painting, ten pin bowling, cookery demonstrations, parades, stilt-walkers, birds of prey displays, and many more special events throughout the year.
Kingston's Market Place regularly hosts visiting markets, including regular Continental Markets featuring delicious foods from the continent, and for arts and craft lovers the popular Thames Markets.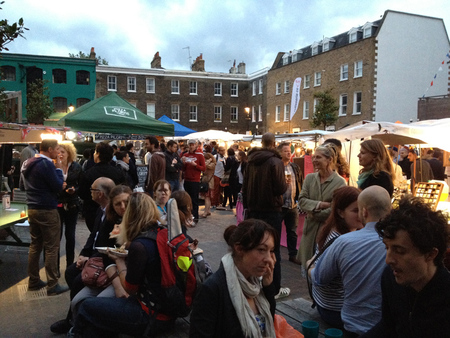 StayChase Lodge
A small quirky hotel (just 12 rooms) set in the 500 year old village of Hampton Wick just over the Kingston bridge.
The hotel is housed in 200-year-old building with oodles of character. It is a former Magistrates House and the ballroom dancing school next door used to be its overnight jail (known as 'The Cage'). The cottages by the side of Chase Lodge are where the workers lived when building Hampton Court Palace and there are tunnels underground that lead all the way there.
chaselodgehotel.com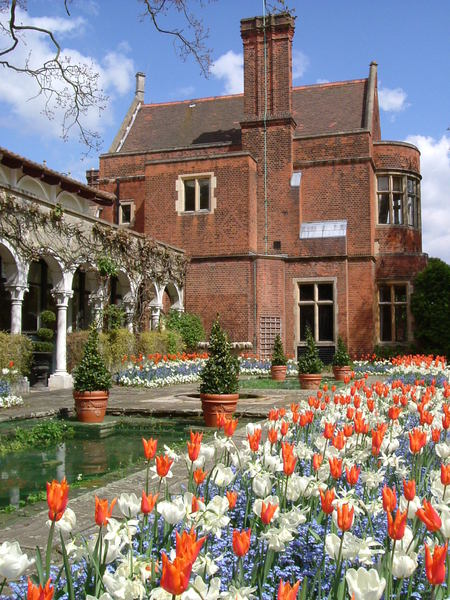 Warren House
A stunning Victorian mansion (above) complete with leisure facilities and private gardens.
There is a croquet lawn in the idyllic grounds and the cuisine features local and organic produce, some taken from the orchards and meadows around the house.
Warren House is more of an events venue than a straight forward hotel, but is an absolutely stunning grand home built in 1860, with rooms attached for beautiful weddings and big celebrations.
warrenhouse.com
The White Hart Hotel
One of the most striking hotels in Surrey, the White Hart provides superb accommodation, in a great pub environment. The 37 beautifully presented rooms provide the ideal base for exploring what Kingston has to offer.
whiteharthoteluk.co.uk
Holiday Inn London, Kingston Sout
h
Alternatively if you prefer a contemporary night's sleep with more amenities, the Holiday Inn is just outside of the town (around a 30 minute picturesque walk along the river or a five minute cab ride).
hikingston.co.uk
Eat & DrinkRestaurants
Riverside Vegetarian
was voted Britain's Best Vegetarian Restaurant, as awarded by the Vegetarian Society, remains a popular choice with carnivores and herbivores alike. Overlooking The Thames with alfresco dining available in the summer, the menu features a wide variety of vegetarian, vegan, gluten-free and wheat-free dishes.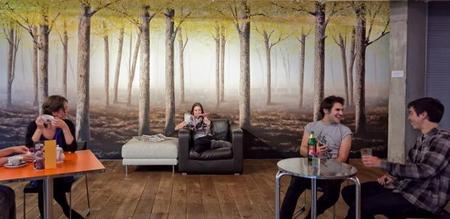 The Culture Cafe at The Rose Theatre
is well worth a visit. In June 2012 it began serving cakes, sandwiches and quiches from The French Tarte, the sister café of the award-winning Surbiton restaurant, The French Table.
Or you could chow down on Wurst (that's sausages to you and me) and cocktails at
Steins
, a lively Bavarian bar and restaurant. Relax over a lazy weekend brunch with family or enjoy the party atmosphere in the evening with a few pints of german beer and a pretzel.
Pubs
A firm favourite among Kingston residents is
Woody's
, decked out with quirky furniture including a 1969 Land Rover car bonnet that's been made into a table; a collection of 1920s cinema chairs and a cut-down bathtub that's now a sofa. The menu is home-made, fresh and uncomplicated and the atmosphere is relaxed.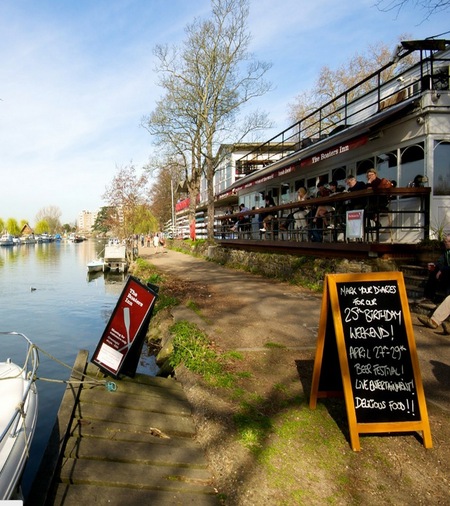 Along the river is
The Boater's Inn
, which specialises in real ale and fresh seasonal food, and, with both inside and outdoor seating. It's famous for its Jazz at the Boater's music event, a Sunday night gig that's been going strong for 21 years.
The Canbury Arms
is a hidden gem tucked away in north Kingston between the River Thames and Richmond Park. Since opening in 2005, the pub, which serves great food, outstanding wines and superb real ales, has been awarded the 2010 Great British Pub Awards'
Best Leased Pub & Best Family Pub in London
. Big round of applause.
Tea, Coffee & Cake
Warren House on Kingston Hill offers a stately setting for afternoon tea indoors or on the terrace, from £23.50.
Those with a sweet tooth should head for Sweet Revenge in the heart of the town to enjoy cupcakes and even a cupcake-making class.
For more information on planning your trip, visit
kingstonfirst.co.uk
Leave your travel tips for Kingston below to
be in with a chance of winning a £100 goodie bag
TRAVEL TRENDS 2013: THINGS TO DO IN ENGLAND
MAKE MINE A MANSION
SIX ALFRESCO DINING VIEWS NOT TO BE MISSED