If it stars Daniel Day Lewis and Sally Field it must be good, right?
To celebrate this Friday's release of the Oscar nominated movie
Lincoln
, we've discovered everything his home state of Illinois has to offer for adventurous presidential explorers.
So, if you've had your fill of tourist central Chicago and fancy an 'Honest Abe' pit stop, here's how to do it...
Welcome to the 'Land of Lincoln'
Lincoln's home
in the town of Springfield is now a National Historic Site that has been restored to original 1860s appearance. Once you've had a good old gander around Lincoln's bedroom, sign yourself up for a
Lincoln Ghost Walk
in the Old State Capitol Plaza. The 90 minute tour visits 10 blocks of famous sites, while the tour guide explains some of the weird and wonderful facts about Abraham's life and death.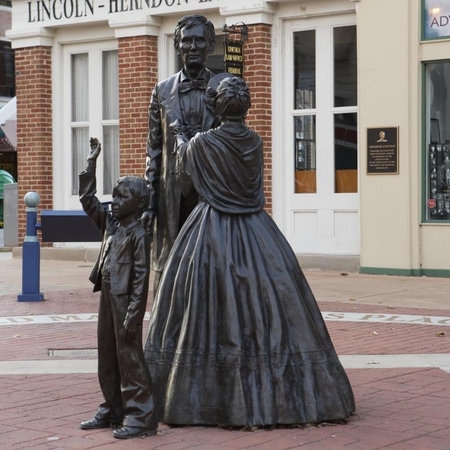 Next you'll need to stop at the
Abraham Lincoln Presidential Library and Museum
, which is dedicated to the life and legacy of the 16th American President. The whole place features hi-tech exhibits, interactive displays, live actors and multimedia programmes, so there's very little chance of you slipping into a boring museum coma.
Finally, real history buffs need to stop off at
Lincoln's tomb
- a 117-ft granite sculpture that includes a giant bronze sculpture of Lincoln's head. Pretty darn impressive.
Where to stay
Lots of hotels in the area offer Abraham Lincoln-inspired packages for history hungry tourists. We love the boutique
Carpenter Street Hotel
, which is just two blocks north of the big museums. It offers a one night $100 package or a two night $184 package that includes entry to the big tourist sites, food and a King sized room.
Or if you fancy going downtown,
The Statehouse Inn
offers an overnight stay, two tickets to the Abe museum, a $50 voucher to Springfield's most popular Italian restaurant, Saputo's and an all-American breakfast bonanza. Not bad for $160 (that's roughly £50 per person!).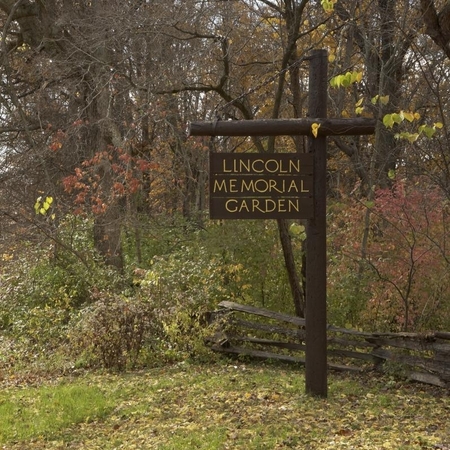 Visit the towns of Petersburg and Lincoln
Just a short drive away from Springfield is the
Lincoln New Salem State Historic Site
in Petersburg where you can escape into the 1830s school-trip style. If that doesn't float your boat, the
Lincoln Heritage Museum
in the town of Lincoln (we know it's all a bit confusing) contains some of the rarest Abe themed artefacts, an original 1860 campaign poster and his wife's precious jewellery.
Stop off at Charleston
On day three head to Charleston to visit the meticulously
reconstructed log cabin
that defines Lincoln's humble upbringing and the
Lincoln Douglas Debate Museum
. Only real history buffs should make the final stop in
Alton
to visit the Civil War Legacy Trail where U.S. Senator Lyman Trumbull authored the 13th Amendment, putting an end to slavery in the United States.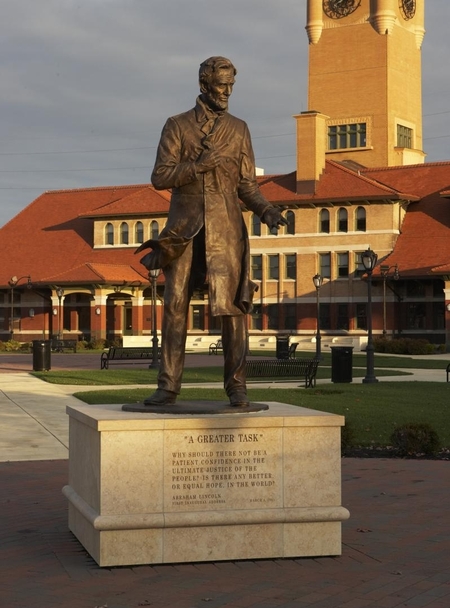 Getting there
Visitors can fly from the UK to Abraham Lincoln Capital Airport, Springfield Illinois (SPI) with British Airways via Dallas (£531), United Arirlines via Chicago (£491) and American Airlines via Dallas (£493) from London Heathrow.
Would you take a historical diversion on holiday?
Leave a comment below to
be in with a chance of winning a £100 goodie bag
TOP 6 SEXY HOTEL ROOMS FOR VALENTINE'S DAY
SIGHTS TO SEE: HOLI FESTIVAL, INDIA
TOP 5 SINGLE ESCAPES FOR VALENTINE'S DAY