Brazil is known for its passion, music, food and incredible beaches, so it's no surprise couples are considering it as an indulgent Valentine's destination.
Whether you're ready to jet off this 14 February, or just ready to part with some cash and book an inspiring holiday, we've found three places that are guaranteed to bring the romance.
Take a look at these four stunning locations and
let us know your idea of a dream romantic break in the comments box below...
Fernando do Noronha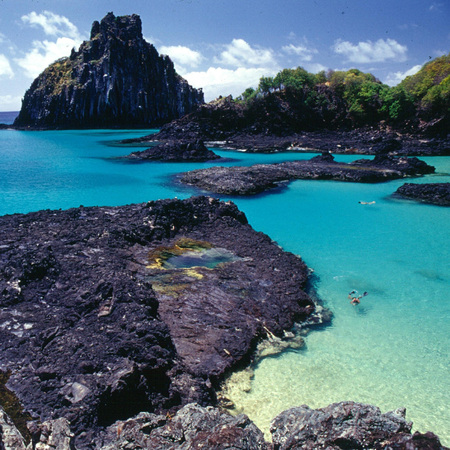 Follow in the footsteps of Penélope Cruz and Javier Bardem and head to the secluded archipelago of Fernando do Noronha off the North East coast of Brazil. The island is a UNESCO World Heritage Site with only 500 allowed to stay there at any given time. Relax on the pristine white beaches or swim in the crystal clear waters full of dolphins, colourful fish and turtles, making it a diving paradise for your romantic getaway.
Trancoso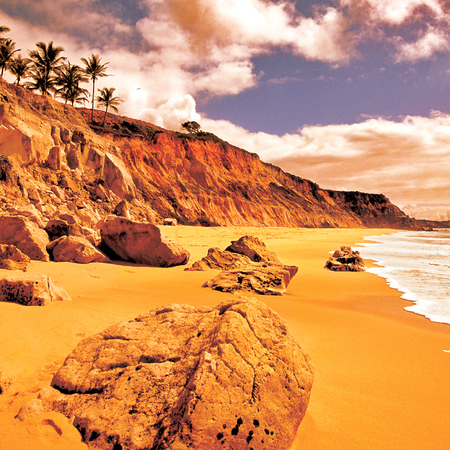 If you're looking for a laid back atmosphere where you can truly enjoy each others' company, take a trip to the sleepy fishing village of Trancoso in the state of Bahia, in the North East of Brazil. Not only is it filled with luxury boutiques, restaurants and pousadas (guesthouses), it is also a hotspot for celebs with the likes of Gisèle Bundchen and Naomi Campbell who holiday here regularly.
Amazon Rainforest
Get down with nature and stay in a unique tree-house hotel in the Amazon Rainforest. Take a romantic cruise along the Amazon River, where rare Pink River dolphins may pop up and witness the 'Meeting of the Waters', when the 'white' Solimoes River meets the 'black' Rio Negro. The Amazonian capital city, Manaus, has a stunning Belle Époque Opera House, where regular performances allow tourists to soak up the culture in the heart of the Amazon.
Rio de Janeiro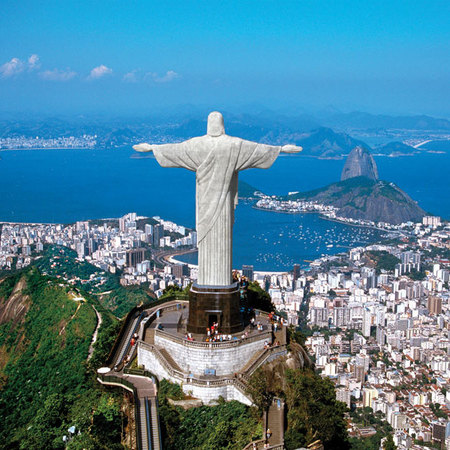 For a more cosmopolitan break, head to Rio de Janeiro. Not only does the city offer an array of world-famous beaches including Copacabana and Ipanema, you can also take the iconic cable car ride up to Sugarloaf Mountain and take in the breathtaking views of the city together. As Rio prepares to be the host city for the 2014 FIFA World Cup Brazil and the 2016 Rio Olympic and Paralympic Games, there are new museums and attractions opening up all the time.
Rio showcases some of the best food in the country ranging from typical Brazilian cuisine such as meat and steakhouses to gourmet and seafood restaurants. Don't forget to try some Samba and Caipirinhas while you're there especially as the world famous Carnival takes place the weekend before Valentine's! The area has many luxury shops, boutiques, restaurants and bars for the ultimate romantic escape.
For more information on tourism in Brazil,
click here
.
Will you be travelling to Brazil soon?
Leave a comment below to
be in with a chance of winning a £100 goodie bag
.
TAKE A PRESIDENTIAL TRIP TO THE STATE OF ILLINOIS
TOP 6 SEXY HOTEL ROOMS FOR VALENTINE'S DAY
SIGHTS TO SEE: HOLI FESTIVAL, INDIA