Now that David has been signed to a Parisian football club, the whole Beckham clan have been busy soaking up the sights of the city of love (or is it the city of lights? We never know for sure).
Victoria and David have also been enjoying some romantic alone time strolling round the glittering Tour Eiffel at night. How do we know this? Because VB tweeted it of course alongside the caption, "Bonne nuit mes fashion poulettes x vb". Oui Oui très bonne.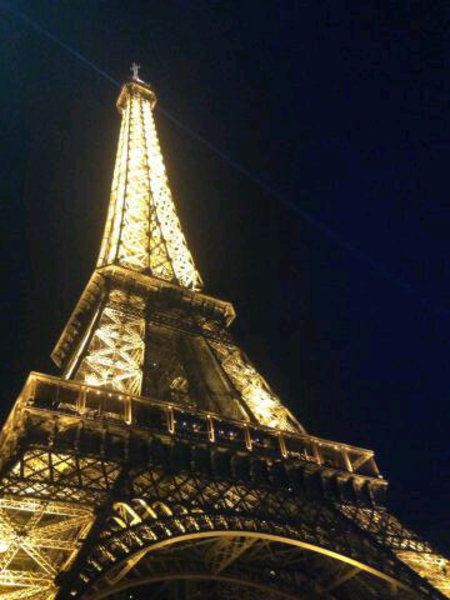 The whole brood has received a very warm welcome in the French capital, made especially apparent by this comical snap of David standing under a sign of himself. Weird, but we'll go with it...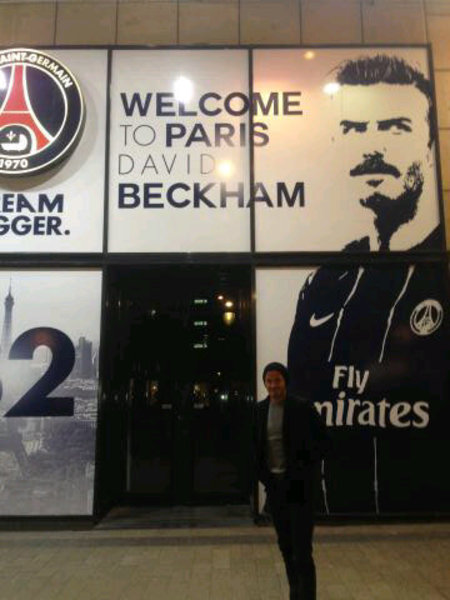 According to sources, Victoria and David have been staying in the five star
Le Bristol Paris Hotel
- the only residence in Paris to be awarded four Michelin stars!
Located on Rue du Faubourg Saint-Honoré close to the Elysee Palace, the hotel has 182 rooms and 78 suites including two dramatic signature stays; The Imperial Suite and The Honeymoon Suite.
VB's inner fashion designer is probably having a wonderful time in the newly opened Le Bar du Bristol, which showcases contemporary works of art to a DJ soundtrack in the evenings.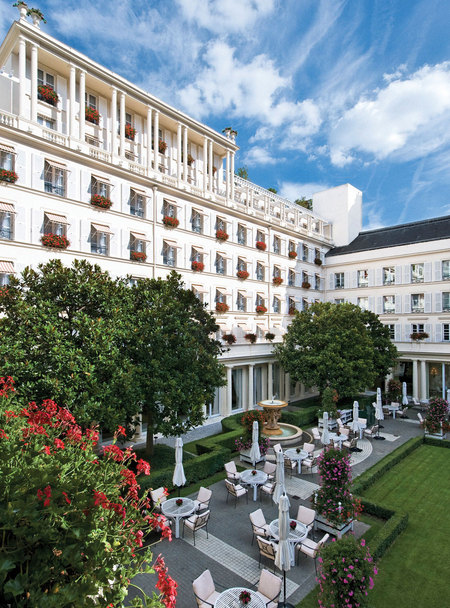 Unsurprisingly a stay at Le Bristol doesn't come cheap (it's approx. £767 per night room only), but with one of the finest spas in Paris, top notch cocktails and two Michelin starred restaurants - Epicure has 3 while Le 114 Faubourg Le Bristol has one - no wonder Posh and Becks love it so much.
We can just picture them now sipping champagne out of Baccarat crystal glasses and tucking in to black truffles, artichokes and duck foie gras 'au gratin' with ripened parmesan.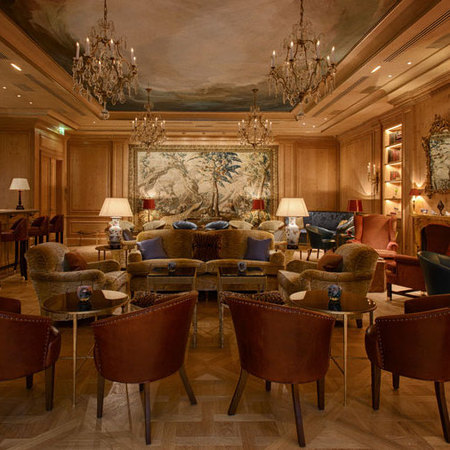 Oh how the other half live...
What do you think?
Leave a comment below to
be in with a chance of winning a £100 goodie bag
.
EXPERIENCE A TROPICAL PARADISE INDOORS
SURVEY REVEALS THE 'PERFECT HOLIDAY'
MILLIE MACKINTOSH SHARES SUITCASE SNAP