Cheryl Cole
has been trekking around the sun-drenched desert and chilling in an infinity pool in her holiday photos on Instagram.
The gorgeous singer donned her walking boots and hit the trails in an undisclosed desert location, showing off her huge lower back tattoo in the process.
She completed the arty shot with a strategically placed cowboy hat and some statement tribal wooden bangles. What do you think of the look?
What do you reckon? Morocco, Africa, the Kalahari? We'd really like to know so we can check it out Chezza!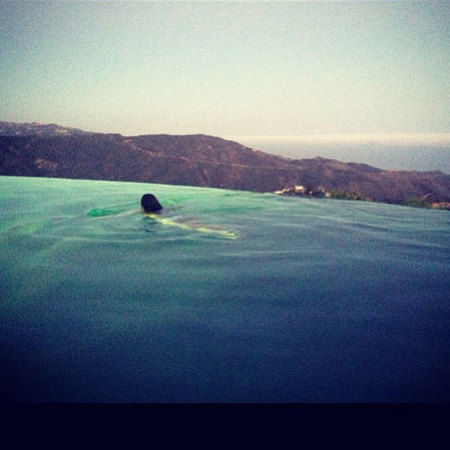 You might have never thought about taking a desert holiday, but travel insiders can't stop raving about this new trend. With crystal clear skies comes sizzling hot days, beautiful scenery and world class star gazing, but be warned - the temperatures can drop in the evening, mimicking a chilly British autumn day.
Start your adventure by trekking Egypt's White Desert or driving across the Kalahari desert in Botswana. Chile, Morocco, Abu Dhabi and Dubai offer some great desert viewing opportunities (who doesn't remember THAT stylish scene in
Sex and the City 2
) so it's worth seeking out the best option for you.
Later, Cheryl added another two envy-inducing infinity pool snaps overlooking the mountains. Seems like she's taking her 'year off from the music industry' plans pretty seriously.
However, Cheryl's most recent snaps feature her dog Buster sitting in her suitcase supposedly begging her not leave on her mini break. She added #imhomesick...
Maybe the mountains, sunshine and infinity pools aren't enough to stop Cheryl from missing home comforts?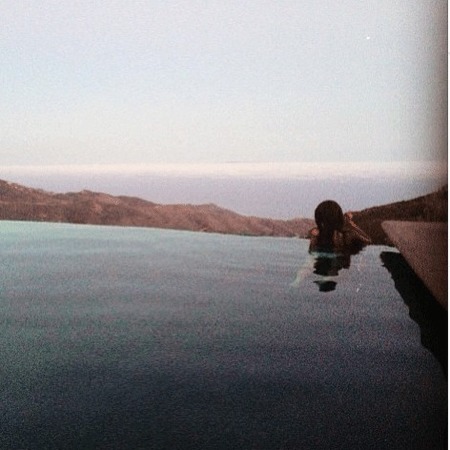 What do you think?
5 BEAUTIFUL SPOTS TO GO CAMPING IN BRITAIN
SMART AND SENSIBLE CELEB QUOTES ABOUT FITNESS AND DEITS
TEST DRIVE: THE FORD FIESTA 1.0-LITRE ECOBOOST
HOLIDAY BINTM STYLE IN SUNNY BARBADOS