Have you ever imagined dunking your Oreo in a bowl of batter, deep-frying it and dusting it with powdered sugar? Whether you try out this hot and crispy concoction in New York City or travel to San Francisco to discover other sweet and savoury trends like gourmet grilled cheese sandwiches; you can tickle your taste buds just about anywhere. Here's the low down on where to find the latest trends in food...
Canadian Sweet Treats
The newly launched sweet potato Nutella fries (sweet potato fries drizzled with Nutella, ice sugar and sea salt) battle it out for attention in Toronto against the cronut burger (a deep-fried doughnut filled with meat and cheese and served with Canadian bacon and maple syrup). You can also cool off with a gelato Panini – a cold and creamy concoction served on a soft brioche bun.
Chia Seeds
A popular drinks companion, these seeds are popular in India and Pakistan where they're used in desserts like Falooda, a nutty ice cream sundae served with rose syrup, rice noodles and jello. These tiny seeds expand when dissolved in water and are best served with coconut milk or fruit mixtures. They're a great source of omega 3 and promote weight loss - guilt-free holiday eating!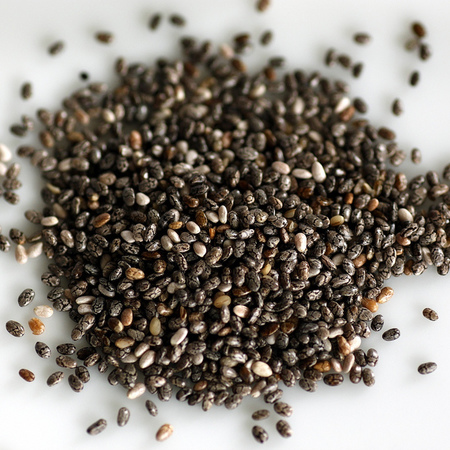 The Ramen Burger
The Southeast Asian fusion food is still proving highly popular - the latest from Williamsburg, Brooklyn is the Ramen Burger: a delightful duo of pan-fried ramen noodles packed in a bun-like shape around a meat patty. It has even made its way to the West Coast and onto the menu at San Diego's Rakiraki Ramen and Tsukemen.
The Big Freeze
Drive to the outskirts of New York City with
alamo.co.uk
, to Lake George and Long Island and you'll find food fairs and festivals serving up trendy cold treats. While frozen yogurt picked up a large fan following in the last few years, it's now ice cream's European counterpart. Gelato has been the talk of the town so why not try out a new tangy flavour at New York's latest gelaterias including Dolce Gelateria in the West Village and A.B. Biagi in Nolita. Or, you can pick up Mediterranean Mint and other flavours by Talenti at any local grocery store.
London's Townie
The hybrid dessert craze doesn't end at the cronut – London's Townie has picked up alongside the cupcake and cake pop craze. It's a tartlet brownie with a gooey chocolate centre surrounded by a crispy outer tart shell. American baker Bea Vo, who runs a chain of bakeries in London, introduced the Townie to the world. Great stuff.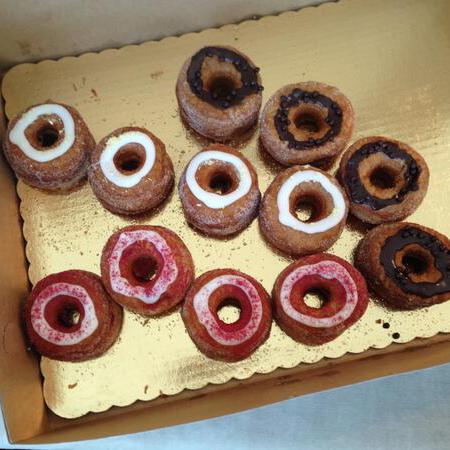 Boba Tea
Thailand's refreshing pearly milk tea, or "Bubble Tea", comes in any flavour you can imagine including jackfruit and watermelon. It's smooth and icy in texture, with a pleasant surprise in every sip – the tapioca pearl beads float around on the bottom of the cup.
Qookies
Quite possibly the most popular sprouted grain this year, the American west coast serves up quinoa in just about every form – salads, tortilla chips, and even energy-rich cookies called Qookies. Health nuts in Los Angeles are loving them!
The Birizza
If you've already enjoyed the popular South Asian dish biryani, you'll love the Birizza. Sold in Pizza Huts throughout Sri Lanka, this spicy curried rice is served with chicken or paneer in a dough wrapper.
Ying Yang Fish
Also known as "dead and alive" fish, originated in Taiwan - where it is now illegal to prepare. It has recently become popular in China once chefs found a way to keep the fish alive whilst deep frying it. Or if you prefer the food on your plate without a heartbeat. the South East Asian Balut is a fertilized duck egg, boiled alive, and eaten how you like…
Eating off the beaten track does come with its hazards:
Nakji octopus is eaten whole, and the octopus's tentacles can stick to the tongue and mouth, potentially choking the diner. This meal can cause diners to pay the highest price - several people die every year as a result. The same fate can be caused by domestic – or unskilled – preparation of Fugu, one of the most notorious dishes in Japanese cuisine.
"River Pig", as the Pufferfish dish is known, can potentially be lethal owing to its tetrodotoxin - the restaurant preparation of fugu is strictly controlled by law in Japan and several other countries, and only chefs who have qualified through rigorous training are allowed to deal with the fish. Fugu is served as sashimi and chirinabe. The liver may be considered the tastiest part but it is also the most poisonous – hence it was banned from being served in Japanese restaurants in 1984.
What do you think? Are you tempted to try any of these tasty (and slightly scary) trendy foods?
THE TOP 5 COLD WEATHER SUPERFOODS
THE TOP 7 SUMMER TO WINTER 'TRANSITION' FOODS
CHERYL COLE TALKS JUNK FOOD