Those
jammy celebrities
are always spending
the summer on their yachts
and we're not jealous at all. No, not one bit...
The likes of
Kate Moss
, Beyonce, Rihanna and
Victoria's Secret models
are never off the things.
Sailing holidays are becoming way more accessible to us ordinary folk with less pricey yachting options available on a nightly basis, if sharing with a group of friends.
Now you too can
sunbathe on the deck
with these yacht rentals. Hoorah.
Sail in Barcelona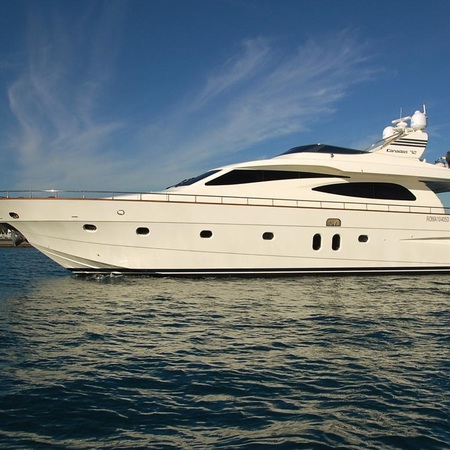 This
Canados 72 yacht
is available for £342 per night, with room for 8 to sleep in the roomy 4 bedrooms.
In the handy location right across the street from the Aquarium, and the pedestrian wooden bridge walk over to bustling Las Ramblas, you'll be in the heart of everything but able to escape just by wailing, "all aboard."
You'll definitely not be slumming it either as the boat comes fully equipped with all mod cons including
a BBQ
, ice cooler, sun deck and bar. Handy for that party out on the open water.
The Lowdown:
£342 per night, sleeps 8,
Holidaylettings.co.uk
Sail in Croatia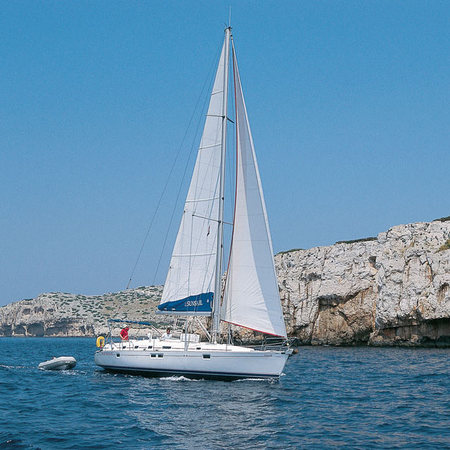 Charter a yacht around the Dalmatian islands
like Beyonce
, Jay Z and
Angelina Jolie
. Those guys know a good destination when they see it.
This sailing trip
can cost anything from £2053 to £3421 for a 7 night stay depending on the size of your motley crew.
Full of natural, unspoiled beauty, and crystal clear seas, sail around the
Croatian islands
of Hvar, Agana, Krka and Brac with the odd secluded cove to stop off at.
Sound good? Well, of course it does.
The Lowdown:
£2053 - £3421 for 7 nights,
Sunsail.co.uk
Sail in Turkey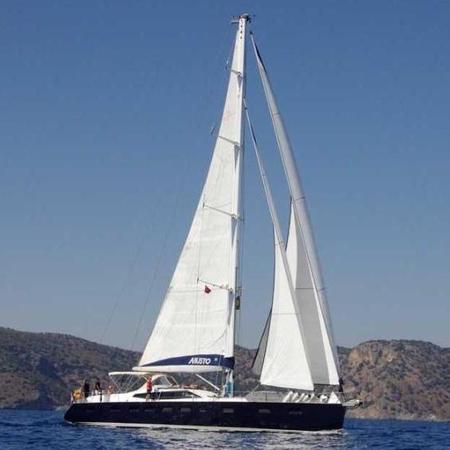 Turkey's not the first place
you think of for a yachting holiday but with the epic scenery and quaint little town dotted everywhere, it's the perfect destination to explore on the open water.
Sail on luxurious this MUSTO yacht from Marmaris, with room for 10 people.
A little pricier than the rest, we think it's worth it for the jacuzzi on the deck alone...
The Lowdown:
£848 a night, sleeps 10 people,
Holidaylettings.co.uk
Sail in Sardinia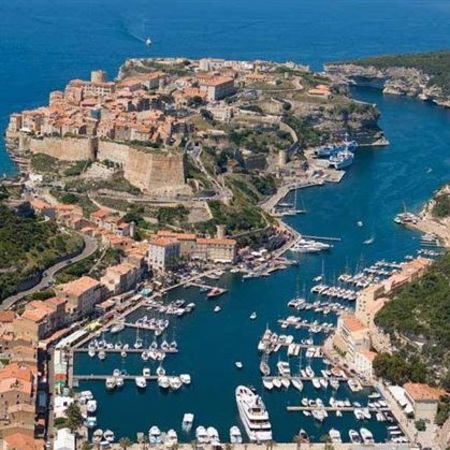 Sardinia is perfect for a
sailing holiday
. Not only is it picturesque and surrounded by dreamy blue ocean, the island has an abundance sailing options.
Why not charter
your own yacht
with its very own crew included in the price.
Try your hand at a spot of kite-surfing, windsurfing and scuba diving with the well equipped crew. or if you just prefer
a snorkel
, they've all the equipment you'd need on board.
You'll have so much fun, you'll not want to leave...
The Lowdown:
£332 per night for 4 people,
Holidaylettings.co.uk
Any suggestions to add to the list? Tweet us
@handbagcom
8 ESSENTIAL REASONS TO VISIT CROATIA
CLIMB ABOARD THE DIOR HANDBAG CRUISE
MORE TRAVEL FEATURES
LOTS MORE ON HANDBAG.COM