Who doesn't love a
good relaxing holiday
? Lazing by the pool, sand between your toes, relaxing under palm trees while a topless hunk named Julio fans you with a palm leaf...But sometimes a holiday like this can feel a little, um, unstimulating (no offence Julio).
So what do you do if you want
more of a challenge
when you're away on a trip?
"You dont have to be an adrenalin junkie to make your travel experiences epic," says Natalie Spires from
African Impact.
"Making just a few changes here and there can transform your average holiday into a much bigger adventure."
So what are these changes? How can you change your life while enjoying your holibobs?
1. Travel solo
It's unarguably one of the hardest and bravest travel decisions to make, but if you try it once (even for a shorter holiday) you might be surprised at how much you gain both mentally and physically. If you're doing it for the first time, book onto a holiday which is popular with
solo travellers
- everyone's there to make friends.
2. Live like a local
Make a deal with yourself that you'll try to live like a local for a day or week - whether that means eating only the local food, staying outside of a tourist hotspot, or attend a local festival or community event.
3.Get high
No, not like that! Make it your mission to find the tallest thing in the place you're visiting and see if you climb it. We're not talking Everest here, but more like a trip up the
Eiffel Tower
or taking the cable car up a mountain. Having a birds eye view of your location gives you a totally new perspective.
4. Speak the language
Rather than spending years perfecting your grammar, buy a phrase book, get out there and start engaging with locals in their native tongue. It doesn't matter if you don't get it quite right - you'll be amazed how many people you'll impress by trying.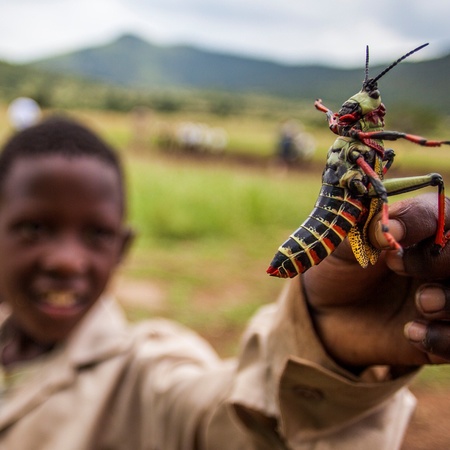 5. See an endangered species or cultural treasure before it's too late
The world is full of incredible animals, some of which
sadly face extinction
in the near future. How great would it be to say you saw an animal before time ran out (and have the photograph to prove it!?)
6. Do something crazy
Take your trip as an opportunity to do something out of the ordinary. Book a skydive, do a
bungee jump
, or go cage-diving with Great White sharks! Is it something you could see yourself doing back home in the UK? No! That's why it's going to make a great story and give you lasting memories.
7. Eat something you can't identify
Whether it's frogs legs in Paris or
fried bats in Thailand
, there will always be something you don't recognise on the menu – so try it! What's the worst that can happen? You may like it! (And if you don't, it'll be a great travel story to tell your friends for years to come.)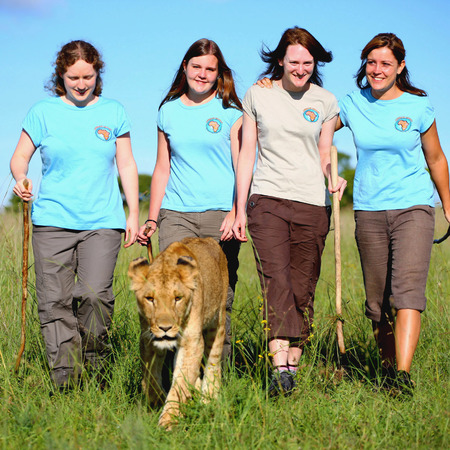 8. Volunteer on holiday
With many volunteering projects abroad lasting just two weeks, it's easy to swap your traditional holiday for an amazing travel experience. And it's also easy to choose an area that means something to you - from helping at a
Lion Rehabilitation Project in Zimbabwe
to
teaching disadvantaged children in South Africa
.
EXPERIENCE THE WONDERS OF THE WILD WEST
7 ORIGINAL HEN PARTY IDEAS FOR TOMBOY BRIDES
MORE TRAVEL IDEAS