The Duke and Duchess of Cambridge have flown off to indulge in a little sunshine and quality time on the exclusive
Caribbean island of Mustique.
The parents-to-be are said to be staying in a £19,000-a-week luxury villa on the beautiful island, where they have holidayed together before.
Kate's parents Carole and Michael are also thought to be there, but are staying in a separate villa to give the couple a bit of alone time, ahead of the birth of their first child in July.
The private island is part of the Grenadines and is a favourite with celebs and royals alike because paparazzi are banned. The likes of Princess Margaret, Mick Jagger, David Bowie and Amy Winehouse have all visited before.
Not worrying about the paps means the Duchess won't have to carry on wearing that
baby bump hiding cape then.
According to the
Daily Mail
, the couple are staying at an opulent £5million, five bedroom mansion on the island. The Duchess will return to the public eye after the break with her first royal engagement planned at an
Action on Addiction
centre in Clapham, London on February 19.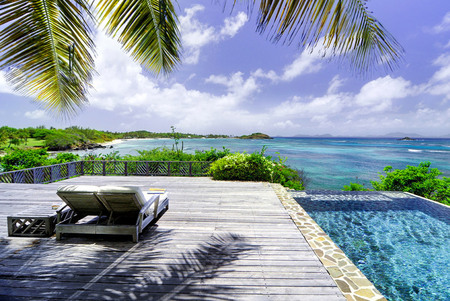 If you fancy a
Caribbean holiday fit for a Princess
, you could rent this sheltered two bed villa on Mustique, overlooking the stunning L`Ansecoy Bay.
The Moana villa comes complete with household staff, two swimming pools, and a car for your use. We can think of worse views to wake up to.
Prices start at around $11,000 for the week. For more information, visit
mustique-island.com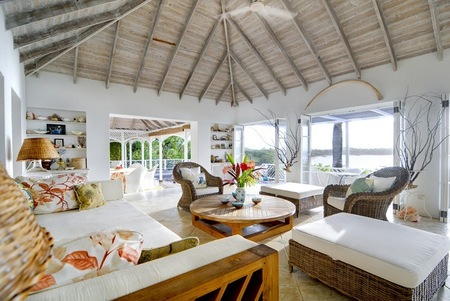 KATE MIDDLETON HIDES BABY BUMP UNDER ZARA CAPE
HOW TO TRAVEL SOLO AND STAY SAFE
MORE TRAVEL IDEAS