Wealthy Americans are coughing up more than $1million a berth to travel on the maiden voyage of a Titanic replica ship.
The copy of the ill-fated Titanic will set sail on the same route from Southampton to New York in 2016.
The replica boat is currently being built in China and the exterior will exactly mimic the original boat, however this version will be equipped with all the latest technology (and enough life boats one would hope.)
It is also rumoured that some of the interiors will be recreated and guests can expect to dine on the same menu offered in 1912.
The new vessel is scheduled to travel on the exact route from Southampton, via Cobh in Ireland before heading across the Atlantic to New York. It will have room for 2,400 passengers staying in 840 cabins.
The man behind the new ship, Australian mining tycoon Clive Palmer, has said that people in America have already made enquiries about buying tickets, offering upwards of $1million (£640,000) for a chance to be on the maiden voyage.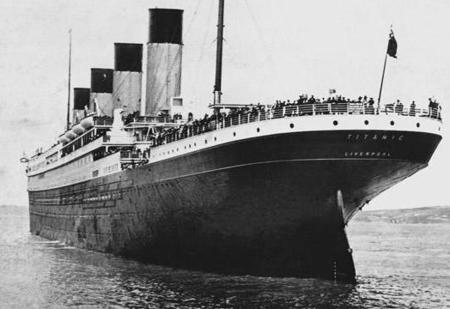 The original vessel was an industrial marvel, being the biggest, fastest and most luxurious liner of its day. It set sail from Southampton on April 15 1912, but sank en route after hitting an iceberg, killing 1,523 passengers and crew.
A ticket for a first class berth on the original Titanic would have cost passengers $150 (£99).
A spokesperson for the shipyard where the modern version is currently under construction said, 'The liner will be equipped with advanced technologies, including the latest life-saving and communications systems to meet the requirements of modern navigation.'
More details of Titanic II are to be released in a press conference taking place in March.
Would you want to be on the ship? Leave a comment below to
be in with a chance of winning a £100 goodie bag
SKI LIKE PRINCE HARRY IN VERBIER, SWITZERLAND
NEW SAFARIS FOR EXPERIENCING AFRICA
HOSTEL STAYS WITH A LUXURY TWIST