Looking for something to do in London this weekend? Take a travel tip from
Kelly Brook
and stock up on roses and blooms at London's infamous Columbia Road flower market this Sunday.
The
Celebrity Juice
star posted pretty pictures of her floral purchases from the market there last weekend. She said on Instagram, 'I went overboard!!! So Cheaps!!!!!! X' having stocked up on roses in different pink and red hues.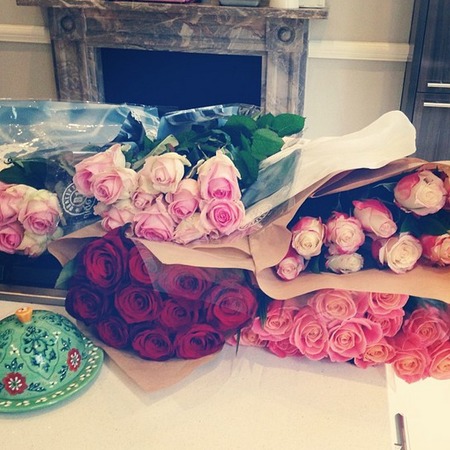 The usually empty and deserted street in East London comes alive on Sundays when it is transformed into a packed flower market. Everything from bedding plants, herbs, trees and floral bouquets are on offer at bargain prices.
However don't just go for the flowers. The road itself is framed by 60 independent boutiques that are usually closed during the week. From vintage clothes, art, jewellery, home wares, stationary to amazing cafes and pubs – it is a good place to potter away on a lazy Sunday.
Find out more at
columbiaroad.info
What are your favourite UK markets?
VISIT CORK FOR A REAL TASTE OF IRELAND
GUARANTEED EASTER SUNSHINE DESTINATIONS
10 LUXURIOUS BOUTIQUE HOTELS FOR EASTER