Seems
Justin Bieber
has gone back to acting like an idiot abroad as snaps have surfaced of him being carried up the Great Wall of China on the shoulders of his bodyguards.
Oh Justin. Words can not convey our never ending disappointment.
The singer seemed to have been on his best behaviour recently, turning up early to his concert in Singapore and even giving away free tickets to an orphanage.
Then there was the hilarious interview he did with Zach Galifianakis, taking the mickey out of himself. It made us chuckle so much - we softened our opinions of him, just for a moment...
Never again. Thanks for teaching us a lesson Justin.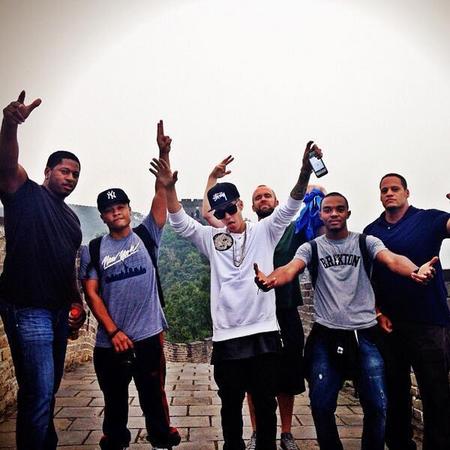 TOP 5 BEACHES IN THE WORLD FOR OUTDOOR WEDDINGS
RIHANNA & CARA DELEVINGNE'S £500K MONACO MEGA YACHT HOLIDAY
CELEBRITY POSTCARDS: KARLIE KLOSS IN ICELAND