WHY GO?
With a flying time of between 45 minutes and two hours (depending where in the UK you're flying from) and cheap flights always available, France is one of the
easiest holiday destinations
to reach from the UK.
But being so close to home, we seem to forget just what our neighbour has to offer. Pretty little villages, bustling markets, ancient stone aqueducts,
acres of wineries
, giant sand dunes and fairytale castles. France is certainly full of surprises.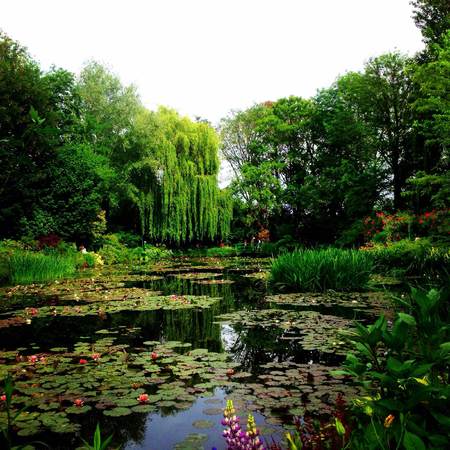 WHERE TO GO
Kick off your road trip in Giverny, the home of Impressionist artist Claude Monet. Visit the Jardin d'Eau, where his famous lily pond painting was inspired and take in the nearby town of Vernon by hiring a bike local B&Bs.
A few hours south in the Loire Valley, castles dot the map between Orleans and Nantes. We loved the moody Chambord to the fairytale-style Chateau de Sully-sur-Loire.
From there it's a five-hour drive further south to the wineries of Bordeaux and pretty St. Emilion – a little honey-coloured village perched on a hill, which houses
some of the oldest wineries
in France and great discount stores to pick up bottles of its trademark spicy Grand Cru red.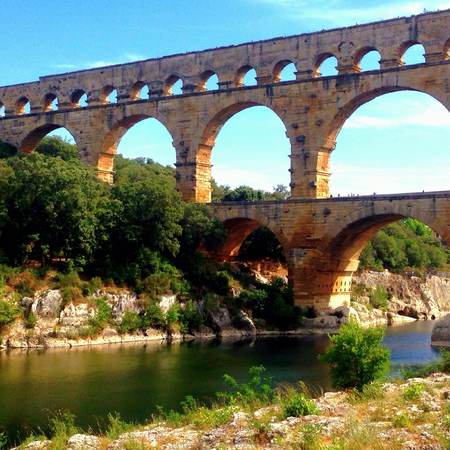 Other must-see stops include the 19th century BC-built Pont Du Gard aqueduct in the southern Languedoc Region near Avignon, where you can swim in the river while marvelling at the three-tiered, 50-metre high stone structure.
Lake Annecy and the surrounding Jura Mountains are full of mesmerising views across pure blue lakes and snow-capped mountains. Base yourself in pretty Talloires and take a day-trip to Annecy town to see the Vieille Ville (old town) and Chateau (castle) before making a lake-side dinner break at La Cuillère à Omble Café for traditional cuisine.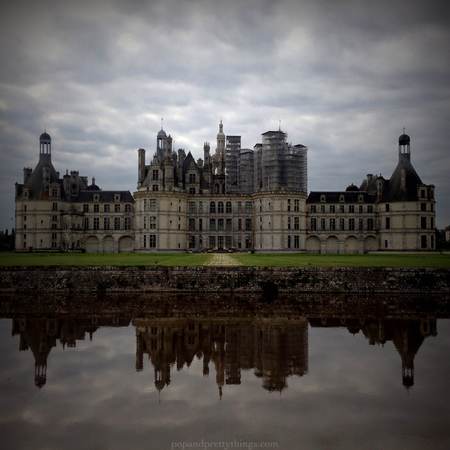 Finally, stop in Strasbourg on the German border, for delicious Alsatian specialties of tarte flambée and
bistro-style moules frites
. Maison des Tanneaurs has awesome views across Petit France - the canal-lined historic quarter.
WHERE TO STAY?
The cheapest and most comfortable options are local B&Bs.
Our favourites included the gorgeous
Le Jardin des Plumes in Giverny
(rooms starting from Euros160) - just five minutes' from Claude Monet's Museum and Gardens, and
Le Maison De Martin,
a small family-run stone house near the Pont du Gard (around Euros38 pppn).
It's worth splurging a little more in Annecy to be near the lake.
Le Cottage Bise
(Euros192 pn) in nearby Talloires gets the thumbs up from us.
HANDY HIRE CAR TIPS
We opted for a sat-nav' installed hatchback from Avis (much cheaper than forking out the extra 14 Euros per day for a portable device), and hit the road from Paris' Charles De Gaulle Airport, returning the car at the same location.
Check the car comes with a high-visibility vest, emergency triangle and an unused breathalyser - all of which need to be carried in vehicles by French law.
If possible, stick to non-toll routes - although they take a little longer, they save you a lot of Euros and you
get to see some amazing views
and villages you'd otherwise miss on the autoroute (motorway).
MUST-DO
Day-trip to the Dunes Du Pilat near Bordeaux to climb the giant sand dunes of south-west France (who knew they existed?) The views from the top - overlooking the nearby forest and Atlantic Ocean - are sensational.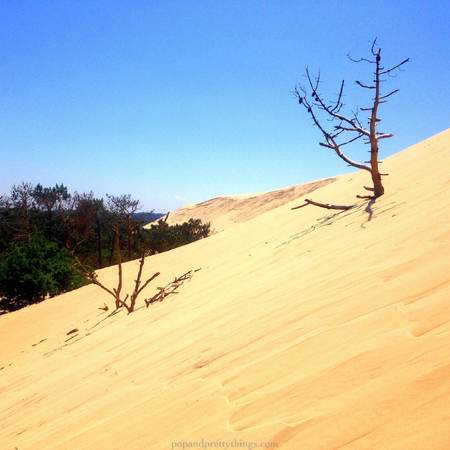 DON'T MISS
The route from Avignon to Annecy cuts through the incredible Gorges Du Verdon in Provence, where you can not only drive the rim of the gorge, but also hire a canoe and paddle through the silky emerald waters. The seemingly never-ending lavender fields of Manosque are pretty special too.
THE LOWDOWN
For more information on France, head to
uk.rendezvousenfrance.com/en
Avis offers sat-nav' installed hatchbacks with third party insurance from £451. Roadside assistance cover costs extra. Book at
avis.co.uk
For more information on Le Jardin Des Plumes
(lejardindesplumes.fr
) and Claude Monet's Giverny garden, visit
eure-tourisme.fr
Hostelbookers offer worldwide accommodation at cheap rates. To book, visit
http://www.hostelbookers.com/hostels/france
Travel tips to share? Tweet us
@handbagcom
5 BEST EXTREME YOGA RETREATS
HOW TO TRAVEL IN STYLE
MORE HOLIDAY INSPIRATION