If you're someone who can't touch your toes and your usual kind of shots consists of sambuca as opposed to
wheatgrass
, Absolute Sanctuary is the place for you. This place is more paradise than punishment.
What is Absolute Sanctuary?
Absolute Sanctuary is one of the biggest and best known retreats in
Thailand
. Just five minutes from Koh Samui airport, they offer loads of different types of packages, from juice fasts to fitness plans, depending on what your aims are. And they're stonkingly good value - with a typical 7-day yoga package you're looking at daily
spa treatments
, unlimited yoga classes, three healthy meals a day, two fresh juices a day and a medical consultation with the doctor.
What are the Yoga classes like?
Run by Germanic bendy goddess Jana, there are four
yoga classes
every day to suit all levels - from Miranda Kerr-esque pros to beginners. It's a great opportunity to try out styles you may have been intimidated by before like Bikram and Yin. All your mats and props are laid out for you in two studios - a jungle one surrounded by rainforest, and an ocean one that unsurprisingly looks out to the proper lush view of the sea.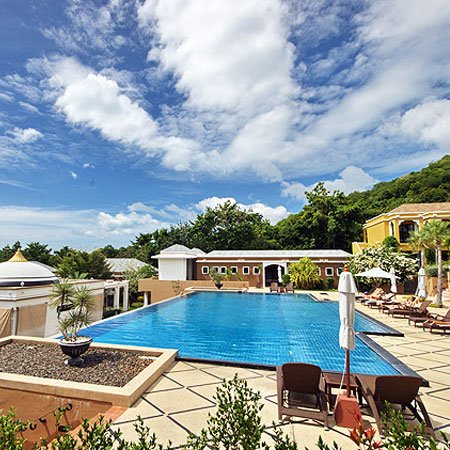 What are the treatments like?
On the first day of the yoga package you're offered a colonic irrigation. After this 40 minute treatment you'll notice a
flatter stomach
and feel super light. The 90 minute daily Thai massage, given to you on a raised platform surrounded by jungle stretches you into positions yoga classes could only dream of. You can feel (and hear!) the knots being pummelled away.
What are the rooms like at Absolute Sanctuary?
The
Moroccan
themed double (with a balcony and a view of the sea) is an oasis when you're not in the yoga studio or by the pool. Little touches like a yoga mat in your room, jasmine toiletries and towels shaped like elephants take things to a five star level.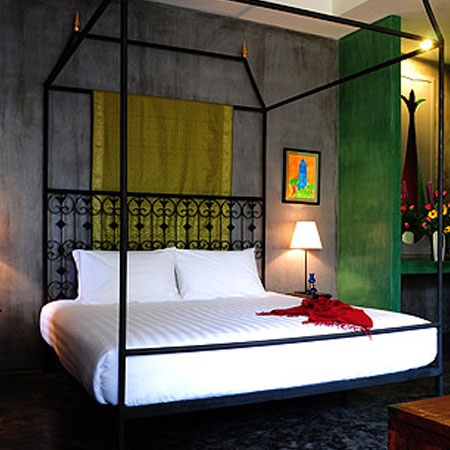 Is the food any good?
The on-site Love Kitchen serves up organic, vegan and even raw meals - so depending on how virtuous you want to be, there's a section of the menu with your name on it. There are even desserts like Raw Jungle Brownie and Coconut Panna cotta. And the portions are so big you won't be craving a
burger
on this trip.
What else is there to do?
You're only a 10 minute stroll from the beach if you fancy catching some waves, but we think you'll be mostly hanging out by the pool, sipping on a fresh coconut from the juice bar. There's also a gym, regular movie nights and talks about everything from Ayurvedic medicine to astrology.
The 7-day yoga package at Absolute Sanctuary costs from £700 per person based on two sharing.
www.absolutesanctuary.com
ESCAPE THE THAILAND BACKPACKERS IN KHAO LAK
SEEKING SOLITUDE AT SIX SENSES RESORT, THAILAND
MORE TRAVEL IDEAS