The Tuscan town of Lucca has all the 'wow' architecture of
Florence
, the history of Siena and a tower that's better than Pisa's (well, it's straight for a start).
It's also the birthplace of Puccini - so it's the ultimate place to catch an
opera
- and you'll find a pretty church on every corner as there are 99 of them in this tiny town.
Where to stay in Lucca, Italy
The Renaissance Tuscany Il Ciocco Resort and Spa is so high up in the lush Serchio Valley mountains that you feel like you're staying in a castle on a cloud.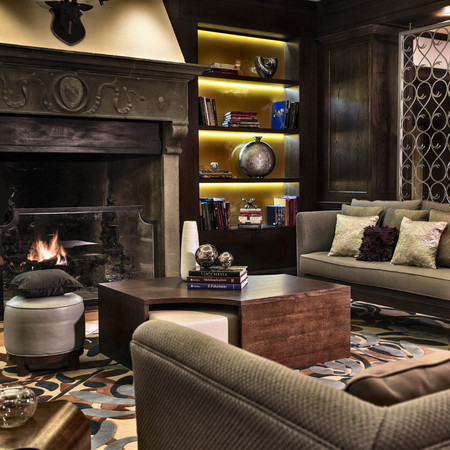 Although there are plenty of traditional Tuscan touches like wooden shutters and pastel plaster walls - this is bang up-to-date
hotel luxury
. They've got a mahoosive outdoor pool and state of the art
spa
and wellness centre, complete with
aromatherapy
showers and hydrotherapy jets.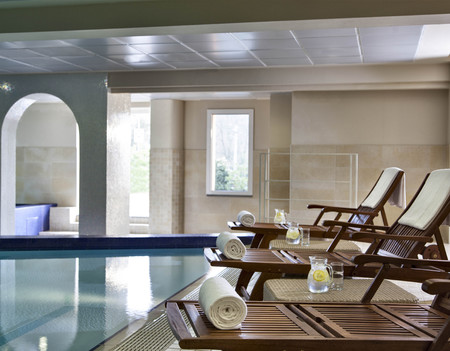 Eat and drink?
The Il Ciocco has three
restaurants
to choose from and on the night we arrived La Veranda restaurant was having 'profiterole night' which says it all. Make sure you also check out the hotel's quieter, organic eatery La Salette, for local specialties like ribollita (tomato and bread soup) or pici (pasta that's like fat
spaghetti
).
Grab a spot in the awe-inspiring Piazza San Michele for an aperitivo, where you can sip a prosecco while you admire the church and its beautiful columns. Or for live music (and more snacks) head back to the Nour Lounge at Il Ciocco.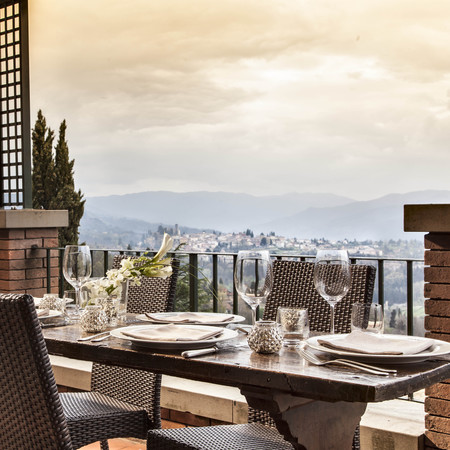 What to do in Lucca
If you can drag yourself away from the hotel Il Ciocco can organise horse riding or an off-road 4x4 tour of the estate, dropping you off in the old town of Lucca. The 16th century wall that surrounds Lucca is now a tree-lined, traffic-free avenue, perfect for whizzing around on hired bikes.
Don't miss a trip to the Duomo San Martino, a huge cathedral which houses jaw-dropping art and a carved effigy of Christ's crucifixion allegedly made by Nicodemus - an eyewitness to the actual event.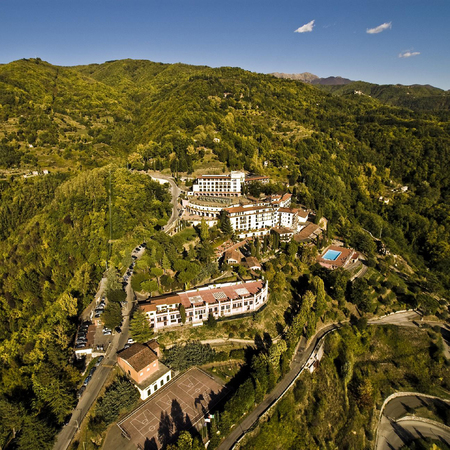 The best places to shop in Lucca
Piazza Anfitero, an oval piazza built on the foundations of the original Roman amphitheatre, is now lined with cute cafes, restaurants, shops and
antique
stalls. And if
vintage
is your thing, visit the antique market in Piazza di San Martino on the third Saturday and Sunday of every month. Make for Via Fillungo - the city's main retail therapy area for exclusive boutiques and
designer
shops.
When is the best time to go to Lucca?
For full use of the hotel's amazing
outdoor pool
April - September are the warmest months to visit.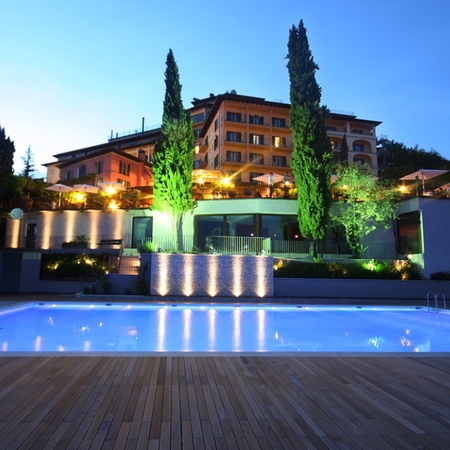 The lowdown
BA, Ryanair and Easyjet fly to Pisa (from £29 return), from there you can either get the train from Pisa to Lucca (approximately 40 minutes) or rent a car and drive (20 minutes).
Rooms at Renaissance Tuscany Il Ciocco Resort & Spa start at £85 per night. To book, visit
Marriott.co.uk
.
REVIEW: FINDING RELAXATION & OLIVES IN PUGLIA, ITALY
ROSIE HUNTINGTON-WHITELEY HOLIDAYS ON LAKE COMO, ITALY
MORE TRAVEL REVIEWS