Why go?
When life gets too crazy and you need to get away from it all, The Crown is the perfect place to stay. The 16th century coaching inn is just on the end of The Tube in the pretty town of Amersham - ideal for nipping in or out of
London
when you need to escape for a night or two.
It's also part of cinematic history as Four Weddings and A Funeral was filmed there. Remember Hugh Grant and Andy McDowell's first night together? That was in a four-poster bed in The Crown.
Since its Four Weddings days, the rooms have been reinvented into a seriously
chic boutique hotel
. All the traditional touches are there - exposed beams, cobbled courtyards, rocking chairs, nooks and crannies - but now there's a modern, almost New York-loft vibe.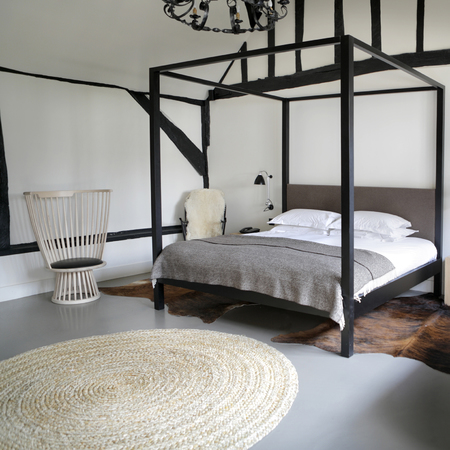 Eat & drink
Eating and drinking is pretty central to The Crown (ever since the days when it filled the bellies of hungry highwayman) and as soon as you arrive sit yourself down by the fire and order a pint of ale and
roast beef
and mustard sandwich. Dinner is a locally-sourced feast of proper hearty classics with a twist, like Marmite and honey glazed
lamb
rump. And with three courses for just £35 it's excellent value.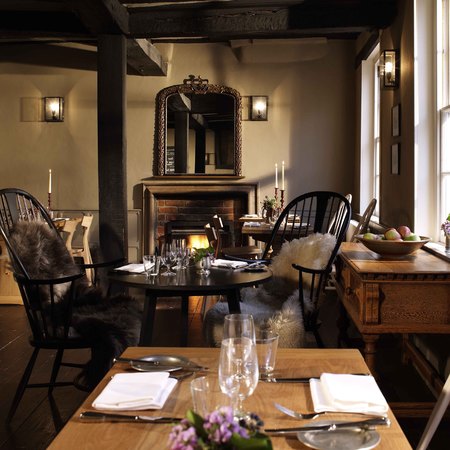 Explore
After a faultless full English
breakfast
, potter around Amersham high street browsing the twee antique shops and cute delis. When you head back to the city, you'll feel relaxed, recharged and like you've been away for ages even though it has only been one night! The Crown clearly has special powers.
The lowdown
Doubles at The Crown start from £109 per night.
The Crown Hotel, 16 High St, Amersham HP7 0DH
www.thecrownamersham.com
REVIEW: A SPOT OF ENGLISH LUXURY AT BROWN'S HOTEL
THE HIPSTER GUIDE TO HONG KONG
MORE TRAVEL ADVICE