It's time for a mini break! So grab some friends, jump on a flight and head to Madrid.
Why go?
In the summer, this city comes alive with people drinking cold beers and scoffing tapas in the sunshine – but this place has a lot to offer as the weather cools off too.
The ideal place for a weekend getaway with your mates – the city has everything from enormous parks, historic buildings, museums, pumpin' nightclubs and of course – more ham than you can shake a stick at.
Where to stay
If you're going with friends – enjoy hanging out in your space by renting an apartment through
Airbnb.co.uk.
If you've not booked with Airbnb before – where have you been?
It's a trusted marketplace for people to list and book unique accommodations around the world. Whether it's an apartment for a night, a castle for a week, or a villa for a month - they have places to suit all budgets.
If you want to save your pennies for your Madrid trip, you can find rooms in shared houses from as little as £8 a night through to huge luxury private apartments in prime locations.
We stayed in a
stunning duplex
in the centre of town with it's own outdoor terrace. Perfect for having a rest from the city before a night on the town.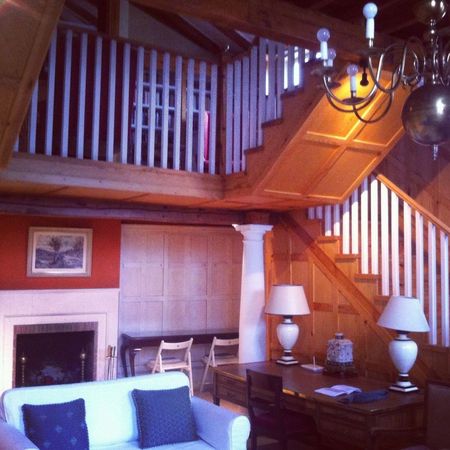 Eat & Drink
Don't go out for dinner, just spend your day wandering the city grazing. You can happily waste a weekend scoffing on snack-sized plates of ham and catching up on good conversation. Here are some of our favourite spots…
Bodega de la Ardosa
Hours can be lost in this typical Spanish bar. Pull up a seat around one of their giant wooden barrels and drink pints of lager while stuffing your face with their cured meat platter or cheese croquettes.
Crawl underneath the bar to hide out in their dark back room saloon and admire all the original trinkets on the walls.
Bodega de la Ardosa, Calle de Colón, 13, Madrid,
laardosa.com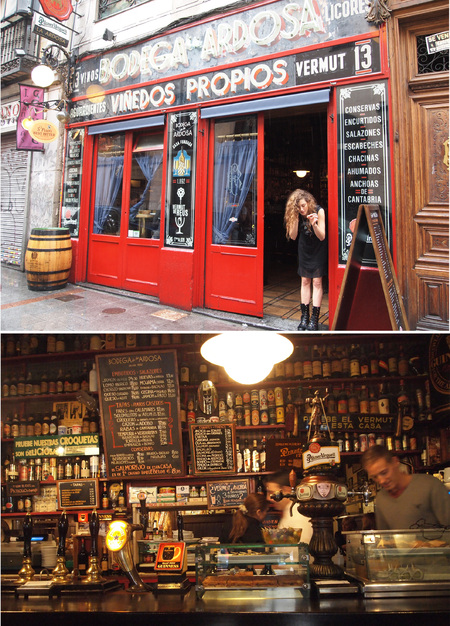 Mercado San Miguel food market
Head to this posh food market to try a range of delicious morsals and tempting wines.
The stunning old building is a mixture of glass walls and wrought iron. There are permanent concessions and carts dotted around, and you can wander from place to place clutching your bottle of wine and noshing on huge piles of mozzerela, random stuffs of toast, seafood and of course, Serrano ham.
A bustling place to get in some people watching, find a spot to perch and take it turns to run off and bring back foodie treats to try.
Plaza de San Miguel, 28005, Madrid,
mercadodesanmiguel.es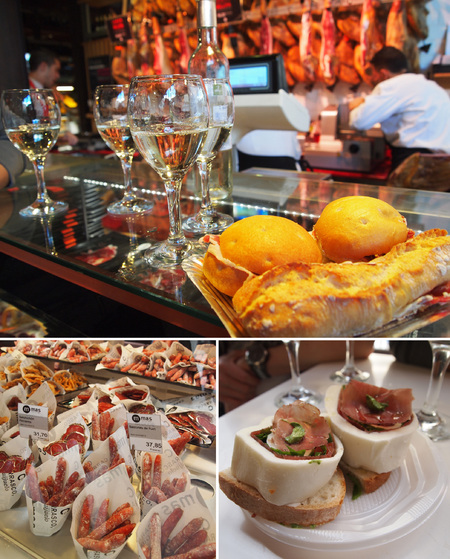 Fatigas del Querer
If you feel cheated for not having a proper meal, head to this great bar where you can chow down on massive steaks, Paella or ham, egg and chips Spanish style.
Good atmosphere, top beer and fun times guaranteed.
Fatigas del Querer, Calle de la Cruz, 17, Madrid
,
fatigasdelquerer.es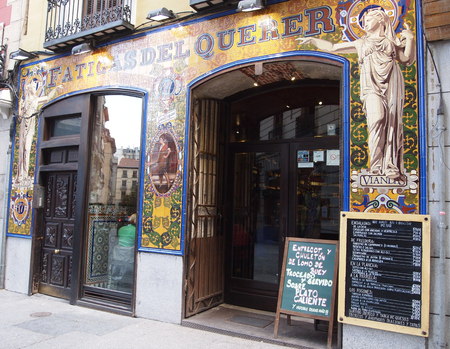 Museo del Jamon
What? A whole museum dedicated to ham you say? Amazing.
In actual fact, it is more like a glorified ham shop – nevertheless the cheap beer flows, while the plates of meat, spicy fried Padron peppers and tiny sandwiches are delicious.
Museo del Jamon, Various locations,
museodeljamon.es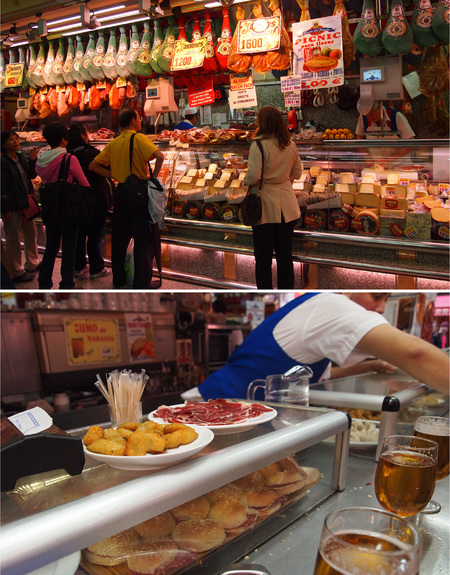 La Casa del Abuelo
If ham ain't your thang and you would prefer a good steaming plate of freshly grilled prawns – we know just the spot.
Sup on cheap glasses of wine while this guy (below) griddles you some massive gambas. Then throw your shells on the floor like you just don't care.
La Casa del Abuelo, Calle de la Victoria, 12 28012 Madrid,
lacasadelabuelo.es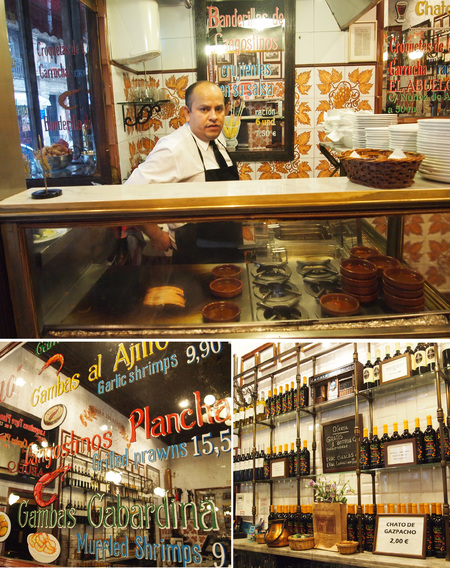 Ático de las Letras
If you're in need of something a bit classier and a good sit down - the swanky roof top bar Ático de las Letras knows how to make a top gin and tonic.
It sits above the Hotel de las Letras and offers top notch liquor with stunning views of the city.
It's not cheap, but after standing up eating purse friendly plates of ham for the day - it's worth it.
Ático de las Letras, Gran Vía, 11 28013 Madrid,
hoteldelasletras.com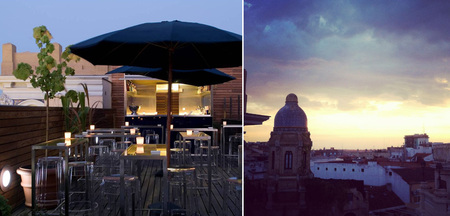 La Mallorquina
If you're in need of a breakfast spot for some strong coffee and a stodgy pastry, then this joint on the main Puerta del Sol square is for you.
A patisserie selling the most incredible cakes and marzipan treats, you can stand at the back and tuck into vanilla slices, danishes and ham and cheese toasties. A great place to appease your sweet tooth.
La Mallorquina, Puerta del Sol 8, 28013 Madrid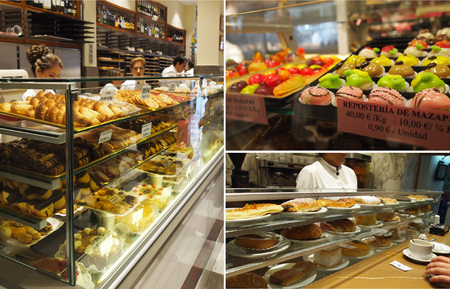 Don't miss
Burn off some of that tapas by hiring a bike and cycling around the enormas Casa de Campo park.
A former royal hunting estate, it is bigger than 1,700 hectares and even has it's own theme park, cable car, and zoo.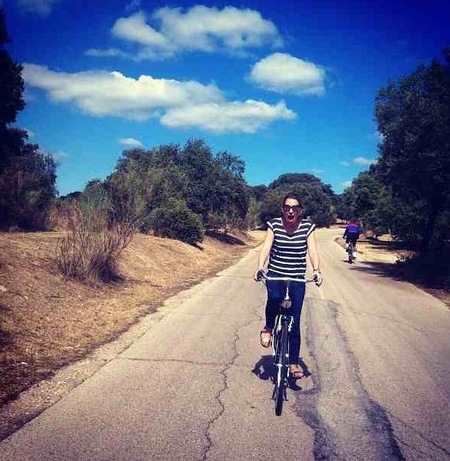 The Facts
Book self-catered accommodation online with
airbnb.com.
Easy Jet flights from London Luton or Gatwick to Madrid start from £26.99,
easyjet.com
CELEB AIRPORT STYLE
ROMANTIC RETREAT: THE COTSWOLD HOUSE HOTEL
TRAVEL BAG LOVE: KNOMO'S SERRA TROLLEY