Japan is on everyone's must-visit list so you'll earn serious kudos by actually going. Even if karaoke, sushi and hot springs aren't your thing, you'll still be floored by its shrines, electrical town and skyscrapers.
Like most metropolises, Tokyo is made up of neighbourhoods, each with its own distinct character.
At weekends, Harajuku teens with 'cosplayers' – teens dressed as Little Bo Peeps, schoolgirls and Victorian maids – while Akihabara buzzes with the latest technology. Asakusa, on the other hand, feels like old Tokyo, and its lantern-lit streets are dominated by one of the city's most impressive shrines.
Just take your pick and dive in.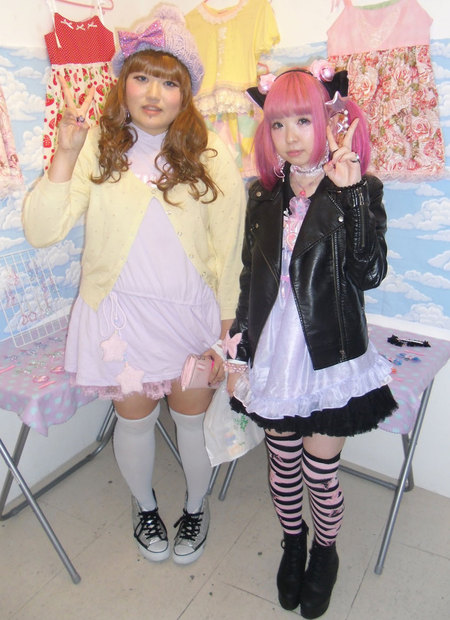 Where to stay
Ever since it opened in October 2004, the Mercure Tokyo Ginza has been the go-to choice for fashionistas wanting to stay in the capital's style centre.
Ginza is Tokyo's Knightsbridge, so the rooms are a touch on the cosy side – but that's the trade off for staying steps away from the most luxurious shops in the world.
Still, the hotel's 208 en-suite rooms, each decorated with romantic French wallpaper, have space for your suitcase (and the spare one you brought to fill), which is what counts, right?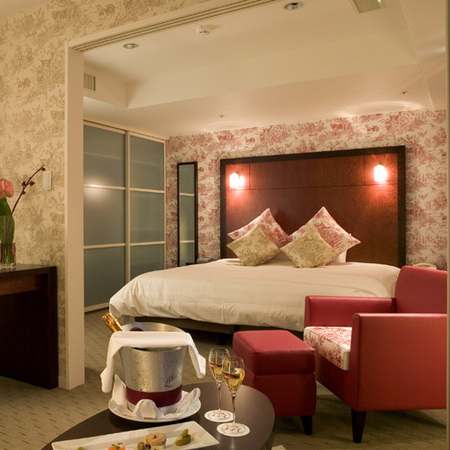 So once you've tucked into a buffet breakfast, hit the shops – Chanel, Cartier and the Mitsukoshi department store are on your doorstep.
Shop
Harajuku is the Tokyo almost everyone imagines. On one side, behind the station, you can stroll through a forest to Meiji-jingu, a peaceful shrine dating from 1920.
Then visit Takeshita-dori nearby, which brims with shops selling pearl necklaces, stripy tights, cutesy earmuffs and gothic jewellery.
Even if you don't see anything you want to buy, it's an attack on the senses, with neon lights, crowds, blaring J-pop and shopkeepers shouting discounts into foghorns.
Veer away from the station and the alley splits into Harajuku-dori, two streets lined with boutiques, cafes and vintage shops.
Meiji-jingu, 1-1 Yoyogi, Kamizono-cho, Shibuya-ku.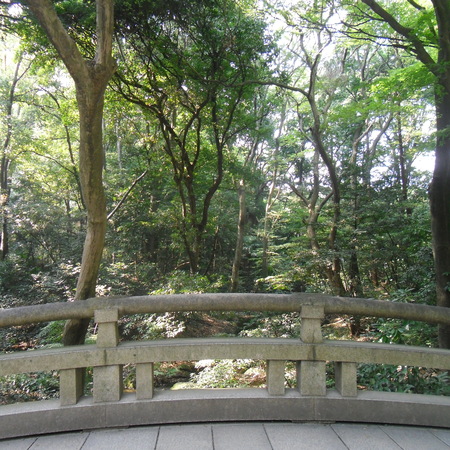 If vintage is your thing, head to Shimo-Kitazawa, a few subway stops west. Take the north exit and you'll find yourself in a warren of second-hand shops.
Dress and shoe sizes might be smaller than you're used to but it's the perfect area to pick up leather handbags and antique jewellery. Look out for Flamingo.
Flamingo, 2-25-12 Risa building 1F, Kitazawa, Setagaya.
Nearby, make time for Daikan-yama, a trendy design neighbourhood popular with shoppers in their twenties and thirties – mostly locals and long-term expats rather than tourists.
You'll spot some familiar names like Paul Smith, but the area is better known for its independent boutiques and cafes. Bombay Bazaar, a funky basement cafe with mismatched furniture, is a good choice for a pitstop but Chocolate Cafe is better still – try the Queen's hot chocolate, which you make by melting chocolate buttons into hot milk over a candle. Yum!
Chocolate Cafe, 2-4-1 Sarugakucho, Shibuya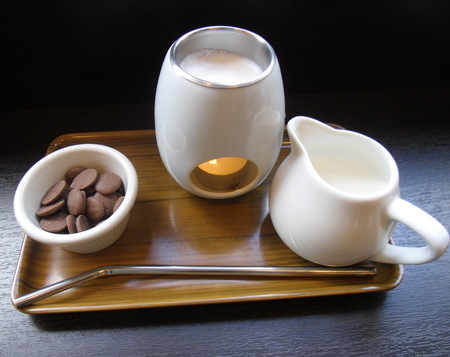 Eat
A single 10-storey building can have as many as 50 restaurants in, some with only space for a handful of diners, so wander and pick at random instead of getting lost trying to find one.
You'll soon spot a popular joint like Eggs 'n Things, a Hawaiian pancake house in Harajuku, as the queue is round the corner and down the street.
Eggs 'n Things, 4-30-2 Jingumae, Shibuya-ku.
But you don't go to Tokyo to eat pancakes, so for real sushi – the freshest on earth – head to Tsukiji fish market near Ginza.
Get up early and visit 5-8am to observe the spectacle of fishermen unloading their stock. If slithering octopuses and live eels escaping tanks gives you an appetite, pick a stall and order by pointing at what you want. English is rarely spoken so you'll probably have to rely on gestures – just don't go doing your best Jaws impression. Stick with maguro (tuna) if you're nervous.
5-2-1 Tsukiji, Chuo-ku.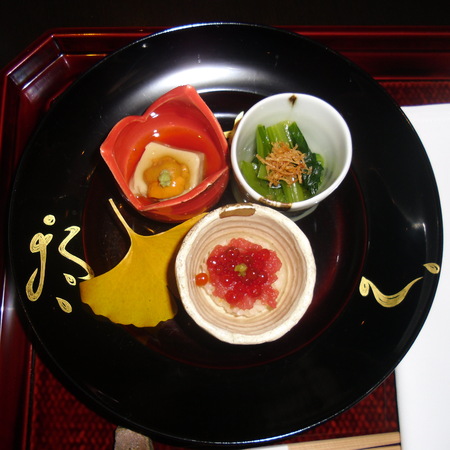 Vegetarians and vegans will struggle as even tofu can be marinated in fish stock, and vegetable noodle soup can be laced with pork broth. But seek out Mominoki House, a macrobiotic organic restaurant off Meiji-dori in Harajuku, for tempeh steak marinated in ginger, brown rice and miso soup.
Mominoki House, 2-18-5 Jingumae, Shibuya-ku, 150-0001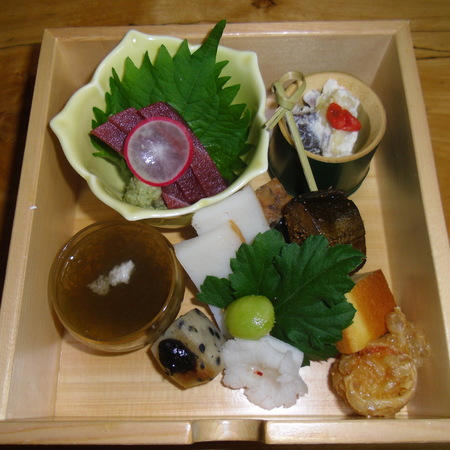 Don't miss
A trip to Japan isn't complete without visiting an onsen, or hot spring. After showering, you bathe naked with other women, but don't let that put you off – they've been whipping off their clothes since they were tots so won't bat an eyelid.
Try Jakotsu-Yu (£3.50, closed Tuesdays) near Asakusa's Senso-ji, Tokyo's oldest temple. Traditional and authentic, it has three pools varying from a steamy 42° to a chilly 10°, water jets and for the brave, an electric bath!
The current improves circulation and cures muscle pain, especially backache and stiff necks – handy after a day's shopping.
Jakotsu-Yu, 1-11-11 Asakusa
.
The facts
A double room at the Mercure Tokyo Ginza starts at £127 per night (www.mercure.com). Direct flights from Heathrow to Haneda or Narita with British Airways start at £830.99. To book, visit www.ba.com or call 0844 493 0787.
Do you want to visit Tokyo?
For healthy travel tips, follow Sarah on twitter @healthy_holiday
RIHANNA OFFICIALLY THE INTERNATIONAL FACE OF BARBADOS
ESCAPE FOR CHRISTMAS AND NEW YEAR IN EGYPT
GO ON A SOLO ADVENTURE TO TAORMINA IN BEAUTIFUL SICILY