If it's a weekend away with the girls you're after, take a look at what Madrid has to offer - between the Spanish style, shopping scene and fashion forward culture club, it'll be a tough task not to bow down in praise.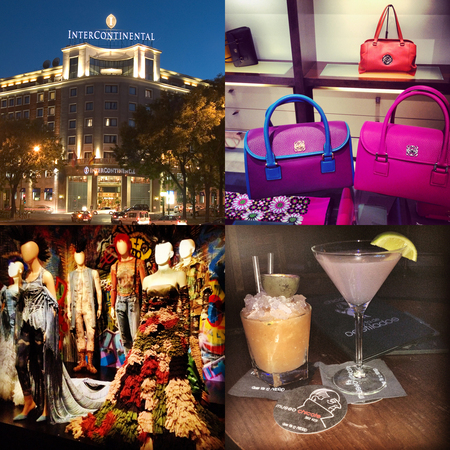 Shop
To sum up? Shopping in Madrid is just pure awesome. You'd be wise to kick things off by hitting
El Corte Inglés
at 79, Raimundo Fernández Villaverde Street. A bit like Selfridges, Harrods and Whole Foods all in one, you'll find various versions of the iconic department store dotted everywhere, but there's no place quite like its shiny flagship. You can sip champagne, browse both luxury and high street, then even chill in the spa or see a dentist!
You're then ready to lap up the luxe of Jorge Juan Street, before heading to the wide ranging Serrano Street where you're sure to be schooled in the stamina demanding art of high street shopping. While there's a lot going on at Serrano Street look out for the Loewe boutique - you'll get lost in a handbag haven for sure. We suggest you then finish up on Fuencarral Street, which is fast earning credentials enough to rival London's Carnaby. While you're browsing keep an eye out for
Sita Murt
- quite the smart-casual treasure trove.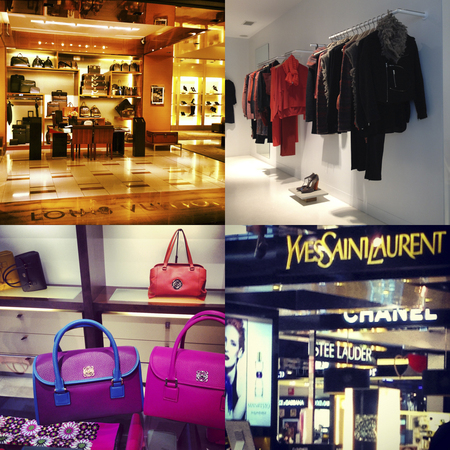 See
When it comes to culture there's one rule in Madrid - if you're doing it, you're doing it with added an dash of chic. While in London it's the V&A or Somerset House with the monopoly on exhibitions that combine fashion with art and culture, in Madrid it's all about the
Thyssen Bornemisza
and
Mapfre Museum
. While you'll find the sparkle of
The Art of Cartier
currently at the former, the Mapfre has just said adios to Jean Paul Gaultier's exquisite retrospective, with many more must-see's bustling in wait.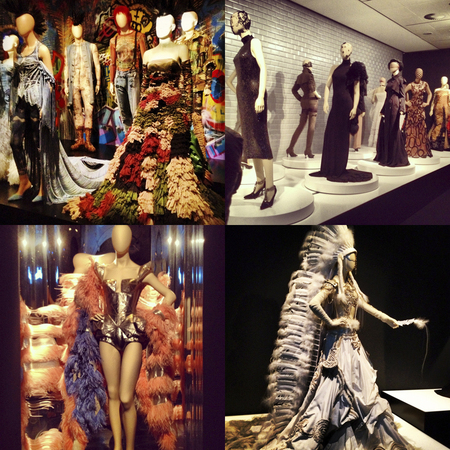 Sip
If Carrie Bradshaw saw the cocktail culture in Madrid, even she'd be switching the Cosmos for a new shake-up. Our favourite place to hit?
The Museo Chicote
on Calle Gran Via. With its vintage decor and list of old school regulars including Grace Kelly, Ava Gardner, Bette Davis, Frank Sinatra, Liz Taylor, Orson Welles, Rita Hayworth, Sophia Loren and of course, last of the big time drinkers Ernest Hemmingway, there's much to be impressed by long before you start pawing through the connoisseur worthy menu.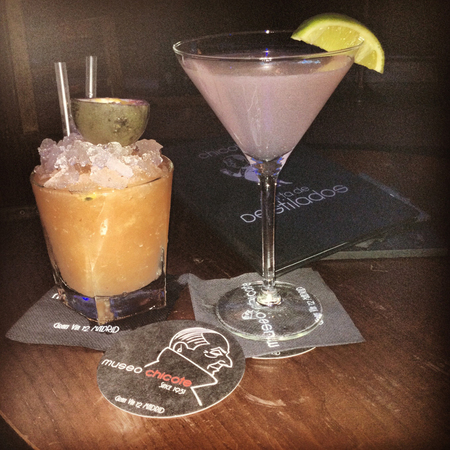 Stay
Indulge in a little luxury by holing up in the
Intercontinental Madrid
. From shiny marble as far as the eye can see, to suites that range from the serious spoilers to downright decadent, it's a grand sight to behold. With a VIP buffet suite topping up snacks through the day and an a la carte menu come breakfast, lunch and dinner, you'll eat as well as you sleep! Our top tip? Don't forget to book yourselves in for the grand brunch buffet on Sundays - it's like
Beauty and The Beast
's 'Be Our Guest' scene come to life.
Another lovely plus that comes with staying at the Intercontinental Madrid, is the concierge team. They have an 'In the Know' service, where a well versed Madridian will help you plan out your trip and advise on activities that you'll love. Be it shopping or cocktail bars, they're on it!
A room at the InterContinental Madrid starts from £140 (per room, per night). Visit
www.intercontinental.com
or call 0871 423 4874 to make a reservation.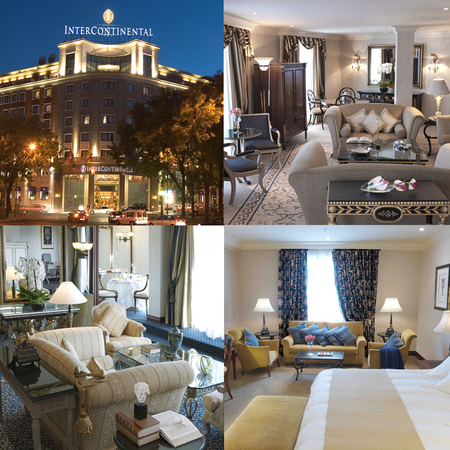 So what do you think? Could Madrid be the hot spot for you?
Leave a comment below to
be in with a chance of winning a £100 goodie bag
SKI & PARTY IN STYLE AT VAL D'ISÈRE
BURMA VOTED PLACE TO SEE FOR ADVENTURE TRAVELLERS
DISCOVER THE NEW LOOK PACKAGE HOLIDAY WITH A WINTER SUN GETAWAY TO TENERIFE