With year-round sunshine, amazing seafood and a carnival to rival Rio's… there's a lot more to the Portuguese island of Madeira than its cake and wine.
Why go?
Dubbed 'the pearl of the Atlantic,' when you arrive on the mountainous island of Madeira, you can see why. Winter temperatures hover in the late teens making the island burst with colour – so when you land, slip straight into your Havianas.
While the archipelago parallels Morocco, it's Portuguese at heart so expect white-washed houses, blue tiles and cobbled squares. But there's a tropical feel, too. Go inland and palm trees turn to sugar cane and banana plantations while dirt tracks lead to peaks hidden by clouds.
The isle has a sleepy feel so it's popular with mature tourists and couples – except when it hosts a festival and it jolts into full on party mode!
Explore
The capital, Funchal, is on the south side of the island, which sees most of the sun. Stroll the promenade along the harbour and meander the main street, Avenida Arriaga, home to a park, church and pavement cafes. On festival days, it's lined with food stalls and entertainers – get a bird's eye view from the balcony of Golden Gate cafe (29 Avenida Arriaga, Funchal). You can also tour
Blandy's wine cellars
(£4.50 for a 45 minute tour), and sample Madeira wine.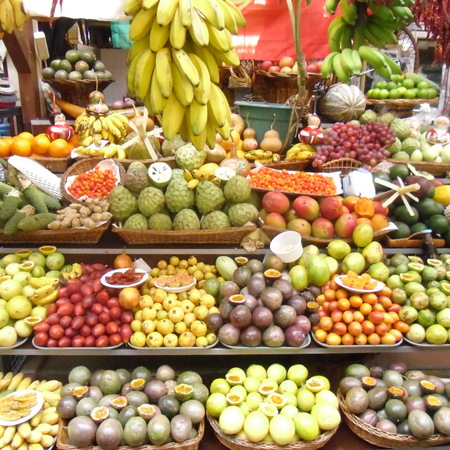 Foodies should visit Funchal farmers market in the Old Town (Mon-Sat). Watch fishermen sorting the day's catch – squid, prawns and scabbard, a black fish with 3in fangs – or sample custard apples and passionfruits as big as coconuts. We nibbled the zingy white kernals of a pineapple-banana.
After that, take the 20-minute cable car (£8.60 one-way) to
Monte Palace Tropical Garden
(£8.60), a hilly oasis with a lake, waterfalls and tiled murals.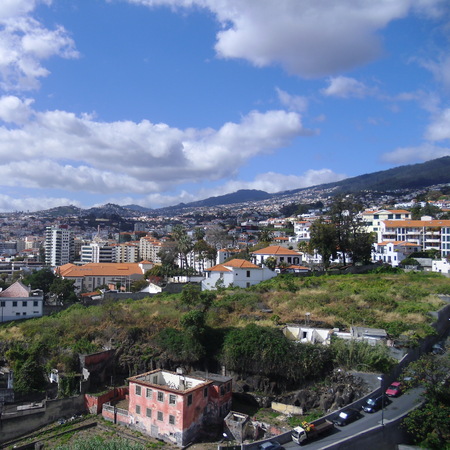 The main reason for going up the mountain is to come back down – by toboggan (£26 for two). It's no rollercoaster, but it's fun. You sit on a bench in a basket then whizz down a road. There are no seatbelts and no breaks – instead, the men pushing it use the soles of their shoes to slow down, swerve cars or turn corners. You'd go flying if they let go – best not to think about that till you're at the bottom.
Back at the harbour, take a boat tour to see dolphins and pilot whales (
Rota Dos Cetaceos boat tour
, £41 for two-hour tour, £56 to swim with dolphins). If you're lucky, a handful will come close enough to touch. Heading back to shore you'll be dwarfed by Cabo Girao – at 589m, it's Europe's highest cliff. There's a glass platform at the top from which you can look down at the waves beneath you.
If that's not enough of a thrill, it's worth doing a jeep safari around the island with
Mountain Expeditions
(£28 half day, £36 full day). You'll chug 1,818m to the top of Pico do Areeiro – Madeira's third highest peak – then go off-road on tracks bordered by sheer drops.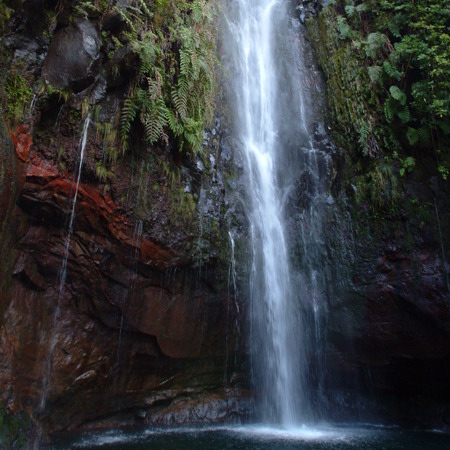 Eat
I tried scabbard with cooked banana in passionfruit sauce three times in as many days and was still tempted to have it on the fourth. Restaurant Mozart (50 Rua d Carlos, Old Town), an upmarket diner in Funchal harbour, is the best place for it.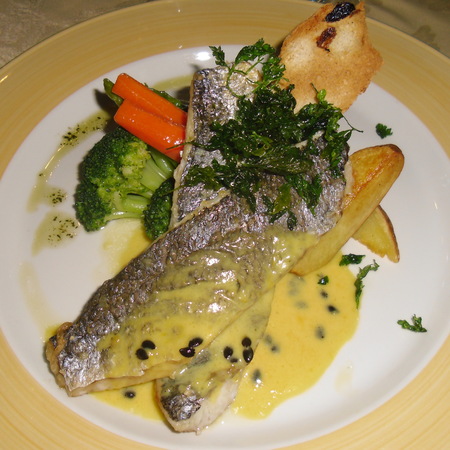 Fine dining has its place but so does
Casa de Pasto Justiniano
, a family-run chalet in Laurel National Park – a UNESCO world heritage site in the north. Since 1987 it's fed hikers espetadas, or oven-roasted meat on skewers hanging from the ceiling. I feasted on freshwater trout stuffed with garlic, tomatoes and red pepper. This isn't the place to order a skinny latte – here the menu is simple: take it or leave it.
Don't miss
The islanders know how to party, and prove it by hosting festivals most months. Chocolate addicts should visit in January, flower fans in May and jazz lovers in July. September is dedicated to vino – although the amount of Madeira wine guzzled daily might make you think the festival is year-round. Go at New Year to see a record-breaking firework display, officially the biggest on the planet.
Our visit coincided with Carnival, just before Lent. Islanders flock to Funchal harbour to watch the night parade, but there are no sedate marching bands here. Locals go loco; men jig as they drum while women strut, twirl and shimmy in 5in heels and little else.
Tourists staying at Porto Bay resorts can also take part, so we joined in and although our turns as jesters didn't go smoothly we had fun dancing and laughing in the carnival spirit (see below, 2014 dates are 28 Feb-4 Mar).
Stay
A two-night B&B stay at the five-star
Hotel Melia Madeira Mare
costs from £189, based on two sharing. It has a spa, indoor and outdoor pools and is a 20-minute taxi ride from Funchal.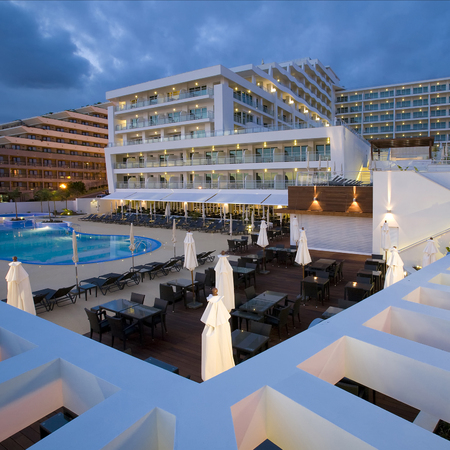 If you'd prefer a romantic bolt-hole, pick
Hotel Porto Bay Serra Golf
in the north east. With just 22 rooms, it's a boutique hotel and manor home. A suite costs from £212 for two nights B&B, based on two sharing. It has an indoor pool and sauna.
The facts
Gatwick to Funchal direct return flights cost approx £124 (including all taxes and surcharges) and take 3.5 hours with
www.flytap.com
. For healthy travel tips, follow Sarah on twitter @healthy_holiday.
What do you think?
Leave a comment below to
be in with a chance of winning a £100 goodie bag
.
LOOK INSIDE TITANIC II AS PLANS UNVEILED
PASSENGERS OFFER $1M FOR BERTH ON TITANIC II
SKI LIKE PRINCE HARRY IN VERBIER, SWITZERLAND