Corsica is a picturesque island that seemed to only be known by celebs.
Brad Pitt and Angelina have been seen there, Keira Knightley
just had her honeymoon there
and we even stayed in the same hotel as
George Clooney
did when he did a motorbike road trip on the island.
We promise you'll only need a couple of hours on the island and to understand why the celebs have been flocking over there.
It looks like Italy but have the elegance of France, this enchanting destination has a wealth of breathtaking landscapes and mouth-watering cuisine.
Stay
The
Radisson Blu resort & Spa, Ajaccio Bay
is just minutes away from the seaside resort of Porticcio.
The hotel boasts amazing bedroom views over Agosta Beach looking towards the stunning Sanguinaire islands.
You just have to look at the blood red sunsets to understand where the name comes from.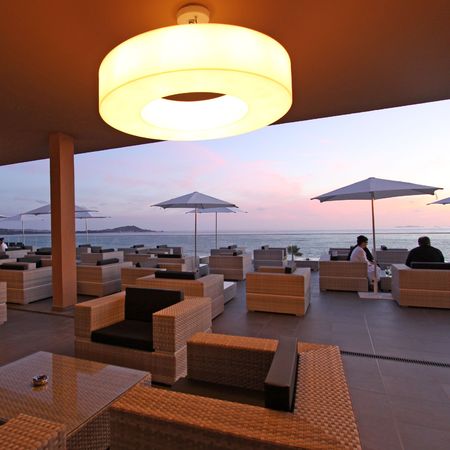 And as for the views of Agosta beach, well when you're done looking, you can walk out of the hotel, cross the road and you're on the beach.
Just over a minute from your hotel door to having the sand in your toes - pure bliss.
Other rooms offer beautiful mountains views because Corsica is amazing like that.
Mountains on one side, beach and sea on the other. Whatever room you book, you're guaranteed a lovely view.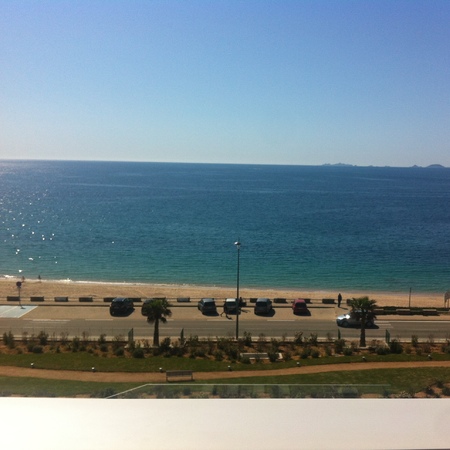 Food and Drink
The hotel has a restaurant which offers meals cooked using the best Corsican produced meat and vegetables which you can wash down with amazing Corsican wine.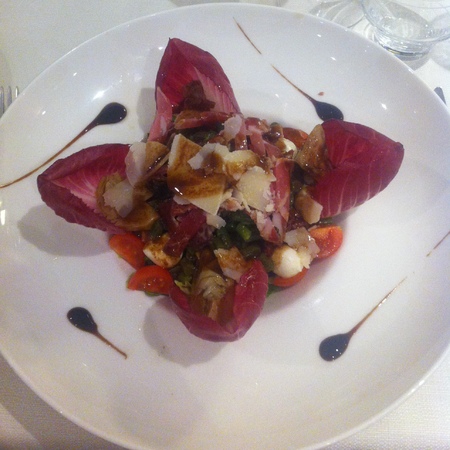 The people of Corsica take a lot of pride in their farm lands and you'll be just as happy that their pigs and goats were allowed to roam so freely because they become melt-in-your-maths ham and delicious goat's cheeses.
Explore
A quick drive to the Ajaccio market will provide you with a huge range of local produce looked so fresh and natural that you'll need to self-control of a saint not to buy everything.
Make sure you visit the award winning U Stazza where you can buy a few products so you can give everyone back home a taste as well.
The wild boar paté should definitely go down a treat.
We also suggest you take a speedboat ride to explore the surrounding natural beaches which are so beautiful and tranquil, you'll never want to leave.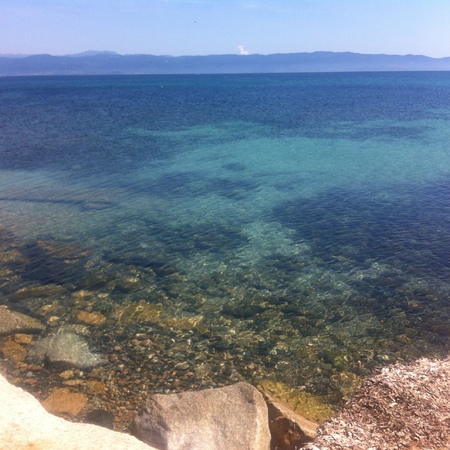 Naturally you have to visit the musuen dedicated to Corsica's biggest export, the one and only Napolean.
There's scuba diving, hiking and even a spot of skiing (if you go in April where its still cold enough to ski in the morning and then chill out on the beach in the evening).
If we could we would pack the entire island into our beloved
Revelation suitcase
but we'll have to make do with knowing we've discovered this little gem in the Mediterranean sea.
The low down
Prices at the
Radisson Blu
is from £167 per nigh for a B&B stay.
You can fly to directly to Corsica from Gatwick airport in May from £61.99 on
Easyjet.
KEIRA KNIGHTLEY AND JAMES RIGHTON HONEYMOON IN CORSICA
DISCOVER LUXEMBOURG FOR THE PERFECT CITY BREAK
ENJOYING A RELAXING SPA HOLIDAY IN GALWAY, IRELAND