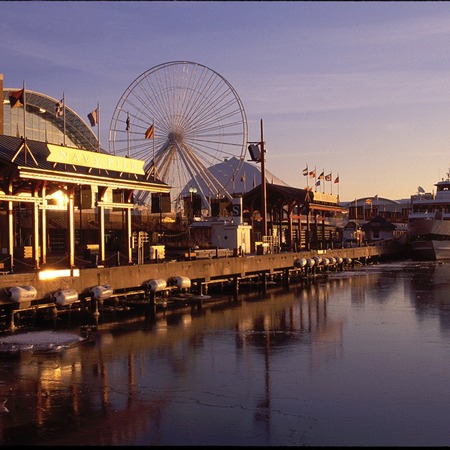 Hollywood, tick? New York, tick? If you're planning another trip Stateside, swing by the mid-western state of Illinois and combine a chic city break in Chicago with a road trip and voyage on the Mississippi, Huckleberry Finn style.
The inland state of Illinois is bordered by Indiana, Kentucky, Missouri, Iowa and Wisconsin, and is parallel to New York. Nicknamed the Land of Lincoln after the USA's 16th president,
Abraham Lincoln
, visitors can learn more about the nation's history in the capital, Springfield, in the middle of the state.
But Illinois is best known for its most populous city, Chicago, in the north east – otherwise known as the Windy City.
Juggle shopping for big brands in the city with a jaunt through the countryside and pit stops in small town America. The only thing missing? A beach.
But wait – it has that, too – on the shores of Lake Michigan, which Chicago overlooks. One of the five Great Lakes, it's 307 miles long and 118 miles wide – roughly the size of Portugal.
A city by a beach bordered by countryside? There aren't any more boxes left to tick.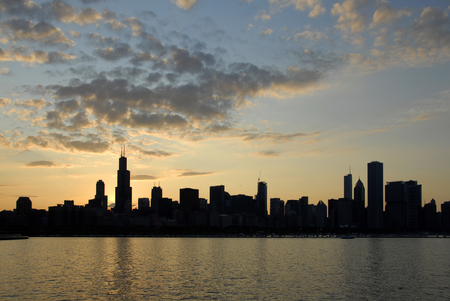 Explore
Get your bearings by hopping on the 151 bus ($2.25) along North Michigan Avenue – aka Magnificent Mile – which runs north to south in Chicago. Home to high street and high end brands, you'll find everything from TopShop to Burberry and upscale department store Bloomingdale's.
Chicago Water Tower, one of the few buildings to survive the Great Chicago Fire in 1871, is at the north end. Now it's home to City Gallery (10am-6pm), which hosts free photography exhibitions – on my visit, the theme was nail art.
Continue further north and you'll come to Lincoln Park. It's big enough to feel like you've escaped the city, making it popular with joggers. Feeling peckish? Then stop by Green City farmer's market (7am-1pm Wed and Sat, May-Oct) for organic produce.
Lincoln Park Zoo (free, from 10am), is nearby, and outside the gates there's a formal garden leading to a conservatory (free, 9am-5pm) that brims with banana trees, palms and orchids. Don't miss the lily pond behind it, a haven for photographers.
Walk past Diversey Harbor towards North Avenue Beach. The path that runs along it is popular with rollerbladers and cylists. Follow that to the south end, where you'll catch a roller hockey practice or see hundreds of volleyballers.
The city has another enormous park in the south. Grant Park is best seen by bike (www.divvybikes.com, $7 for 24 hours). On foot? Then stick to the corner known as Millennium Park. There you'll find Anish Kapoor's Cloud Gate, a mirrored sculpture the size of a house, better known as The Bean. It reflects skyscrapers – go on a cloudy day for the best Instagram pics.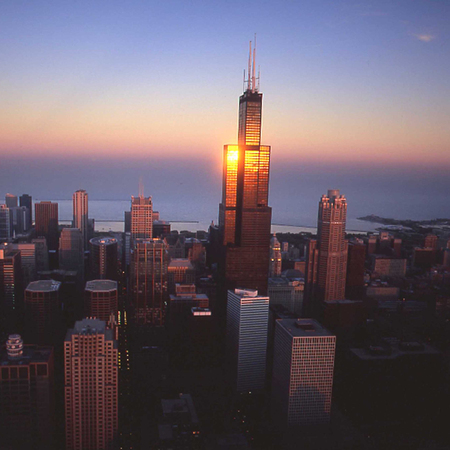 Once night's fallen, head west to Willis Tower (233 South Wacker Drive, $18). At 110 storeys, it was the tallest building in the world when it was built in 1970 and at 520m it's still America's tallest tower. On a clear day you'll see four states; at night the city sparkles.
Look north and you'll spot the Chicago River winding through skyscrapers. The river splits the city in half; in the middle Navy Pier juts into the lake. It's popular with couples riding the Ferris wheel ($6) and carousel ($5). Come here if you want that all-American experience: grab a hot dog, slather it in mustard and listen to a band playing Journey's Don't Stop Believing.
Add that to your playlist and hit the road in a
rental car
. Head north west to Galena, breaking up the journey in Rockford, 1.5 hours away.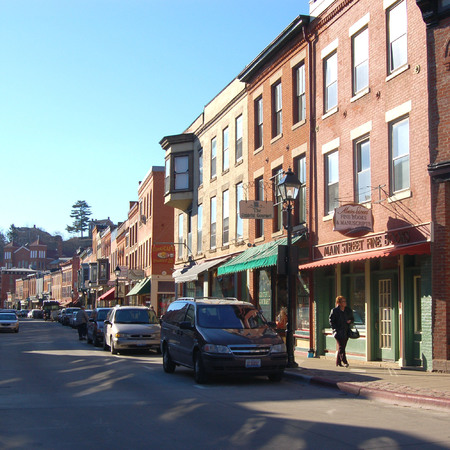 After Rockford, neighbourhoods give way to quintessential Illinois – cornfields and prairies. Your next pit stop should be Galena, a town of 3,500.
Galena Cellars Vineyard & Winery
is just outta town. Wander its 25 acres alone or take a tour ($10 for 45 mins), which includes tastings. Try the 11% rosé – tastes like Ribena.
Where to eat
You can't visit Chicago and not have deep pan pizza, and there's no better place to try it than a branch of
Gino's
– a Chicago institution. Order the quiche-style pie by the slice, as you'll struggle to finish three.
After that you'll want to detox so visit
R J Grunts
opposite Chicago Zoo. Home to the original salad bar, it has dozens of toppings. Remember the all-you-can-eat option is only healthy if you skip the cheese, mayo and dips...
Alternatively, West Hubbard Street, parallel to the river, is lined with stylish restaurants and pavement cafes. Try the ceviche at
Hub 51
.
Otto's Place
in Galena, opposite the train tracks, is a good bet. For dinner, try 111 Main Street; we had blackened catfish with mango salsa and caramelised scallion mash.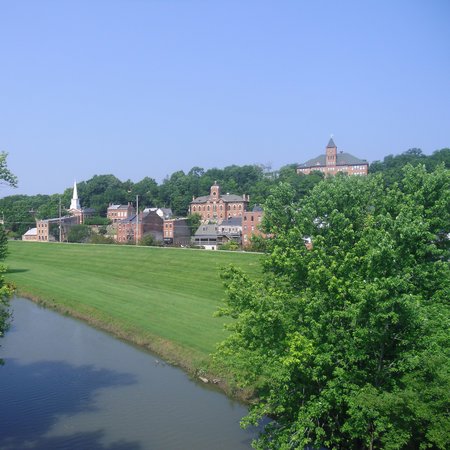 Where to stay
In Chicago, you can't beat
The Westin
on North Michigan Avenue for location. Prefer boutique hotels?
Hotel Lincoln
has 184 rooms but its trendy cafe and lobby decorated with globes and vintage drawers gives it edge. It's opposite the farmer's market in Lincoln Park.
Hawk Valley Retreat B&B
in Galena isn't fancy, but it is homely – and with three rooms and four cottages, even short stay visitors get to know the owners. Take time to walk the trail coiling around its 10 acres – on warm nights, you'll spot fireflies.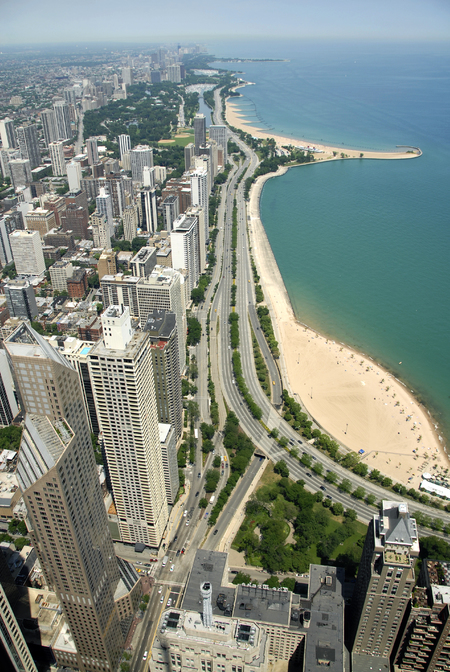 Don't miss
Like any city, in Chicago you can party 24/7. But get one early night so you can do yoga at sunrise on
North Avenue Beach
(6-7am, $15). When you're doing Sun Salutation as the lake shimmers pink, it'll be worth it.
If you'd rather see the city from the water,
hire a canoe
($65 for a three-hour architectural tour). Fans of industrial chic will appreciate the beauty of paddling underneath bridges rattling with trains. The 5.5 mile route takes you past Goose island into the city and back again. It's a non-stop workout – you've been warned.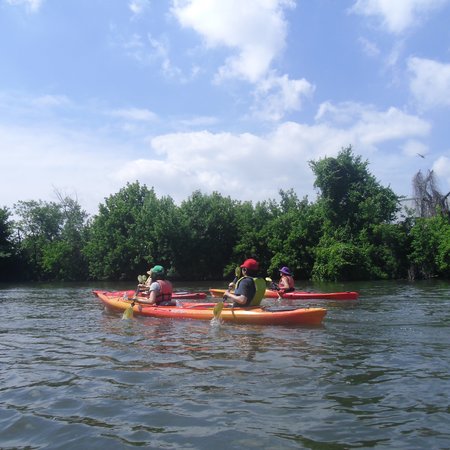 Want something more fast-paced? Then
hire a jet ski
($140 for an hour), which reach speeds of 70mph. As a beginner, even a lame 2mph felt fast, but once comfortable I was bouncing over waves all the way to Buckingham Fountain in Grant Park.
Adrenaline seekers should also try the latest watersport,
flyboarding
($174 for 30 mins). Your feet are strapped into boots attached to a board, which is connected to a hose linked to a jet ski. When the jet ski powers the hose, the board rises – making you hover 4ft in the air like Superman. Scary, but fun.
The facts
A Chicago & Illinois Fly-Drive holiday with America As You Like costs from $1,262pp (£830) with flights, based on a double room, seven nights' accommodation, five days car hire with insurance and taxes. Stops include Chicago, Springfield, Route 66 and Galena. To book, visit www.americaasyoulikeit.com. Visit
DiscoverIllinois.org
for more.
For healthy travel tips, follow Sarah on twitter @healthy_holiday
What do you think?
FIRST TWITTER HOTEL TAKES HOLIDAY FLINGS TO A DIGITAL AGE
7 REASONS CRUISING IS FOR THE YOUNG
6 WAYS TO AVOID SUMMER HOLIDAY ARGUMENTS