Admit it, we're all a tiny bit jealous of Italians. With their healthy glow and full-flavoured diet, not to mention their gorgeous Mediterranean coast lines.
Olives play a major part in making their skin, meals and countryside look continuously desirable. A thing the Puglia region should know something about.
Apulia (Puglia in Italian) is home to over 60 million olive trees which makes them the main producer of olive oil in Italy. Rich in
vitamin E
, a good olive oil is also packed with antioxidants that
benefit the skin
, as well as decreasing blood pressure and keeping energy levels balanced.
So it will come as no surprise then that the region's
finest spas
are incorporating the wonder oil into the very fabric of everything they offer.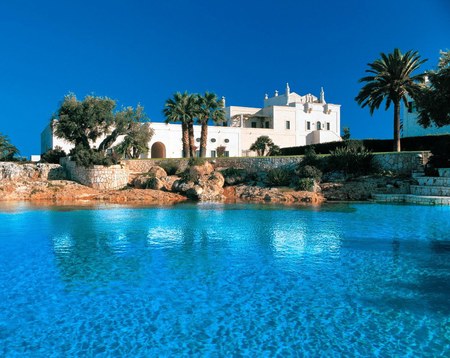 Sleep and Spa
Tucked away in the Apulian countryside, Masseria San Domenico is surrounded by 60 hectares of olive trees, which allows them to produce their own oil. The rustic fortified
country retreat
has been transformed into a 5-star luxury hotel, with a unique list of spa treatments and a menu of delicious dishes made from
locally-sourced food.
Set in sandy white bricks and Roman-Greco architecture, our hotel suite boasted a large bedroom, comfortable living room and a stellar bathroom that have all been personally decorated by the owner to avoid a stereotypical hotel feel.
The views captured a sea of tree tops from the olive orchards, while the crystal blue Adriatic sea glistened in the near distance.
Making the most of those olives, the spa offers treatments like olive oil envelopment in aromatherapy and an anti-age olive oil nourishing facial. Both use local oils to help the skin purge impurities and achieve a
healthy glow
. However, it's thalassotherapy treatments (Greek term for medical use of seawater) that give Masseria San Domenico their unique expertise in
alternative spa practices.
We were covered in specially-sourced mud from the Dead Sea for a spot of algotherapy, which was packed full of algae that is known for its reliable
detoxification properties
.
We were then steamed for 20 minutes to allow our skin to
absorb the nutrients
, before being placed in bubbling bath of local seawater to calm and soften the skin. Our pores finally felt like they could breathe after months in the Big Smoke.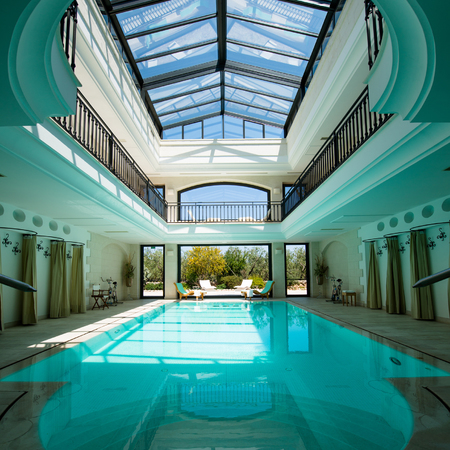 Wine and dine
Masseria San Domenico has been developed into a luxurious retreat that allows its guests to enjoy the Italian sunshine in secluded relaxation. Nevertheless, for those who like to explore their surroundings, it's situated between two quintessentially Mediterranean towns.
Alberbello plays host to a neighbourhood of unique houses called trulli that can only be described as the white-washed, Italian version of Hobbiton.
Ostuni is a mash of Roman and Greek architecture with quaint cobbled streets, cafes and a gothic cathedral. Both offer a unique insight to the history and culture of Apulia, while offering a number of
traditional Italian restaurants.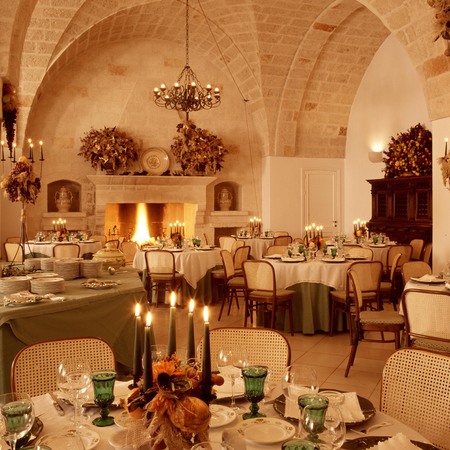 That said, guests at the Masseria San Domenico won't have to travel far to experience fine dining and local tipples. The hotel's restaurant has been constructed in the old stables and serves up a range of dishes that only use locally-sourced ingredients.
Our busy lives mean we rarely take the time to let our bodies fully recover from our stressful routines, so a few nights at the Masseria San Domenico is the perfect antidote.
Rustic and romantic as it may be, it's the relaxation on offer that will make the trip one to savor - as well as getting you one step closer to that Italian glow we so very much envy.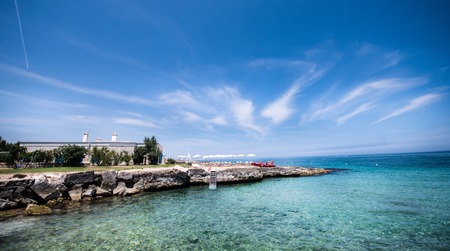 The Lowdown
Nightly rates at Masseria San Domenico start from €300 per room per night for a Superior Double, based on two adults sharing, including breakfast, excluding taxes.
For further information, reservations and the latest special offers call +39 080 482 77 69 or visit
masseriasandomenico.com
. For further information on the Puglia region, visit
viaggiareinpuglia.it
LEARN ABOUT LOVE & ITALIAN COOKING AT VILLA SAN MICHELE, FLORENCE
RESTAURANT REVIEW: FORNATA, LONDON
MORE TRAVEL AND RESTAURANT REVIEWS