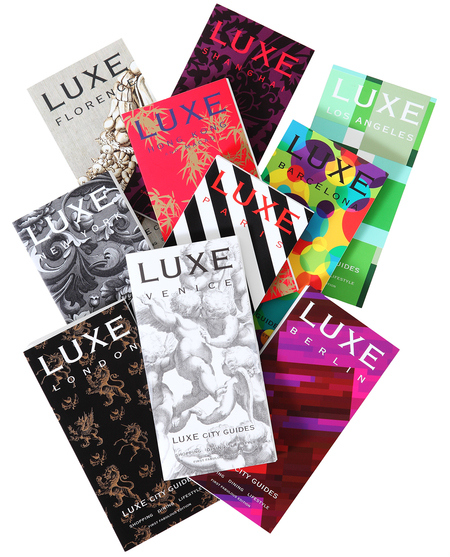 What do luxe city guides do?
As
LUXE
put it, the City Guides are: "Small enough to fit in a shirt pocket, but big enough to contain hundreds of hand-selected entries of the very best each city has to offer, LUXE City Guides are distilled from the
recommendations of people
who actually live in the city itself, and collated by a resident editor."
So you know they've gotten rid of the fluff and left you with
the good stuff
.
Why we love them
Because they have guides for
every city
you could possibly imagine, from Kuala Lumpur to
Paris
, Istanbul to Venice and
Tokyo
.
They are tiny, which means they can fit in comfortably next to all
our travel essentials
, yet they're packed full of tips from where to ear, shop (they have FOUR shopping categories), sleep, have beauty treatments, and pretty much anything else you'd like to do in a city.
Oh, and the covers are pretty, great for
decorating your coffee table
with when you're back.
Where to buy
LUXE City Guides, £9.99, available in most UK book stores. For stockists, visit
LUXE
BUY IT ON YOUR BREAK: LIBERTY SUITCASE
NATALIE JOOS' ULTIMATE TRAVEL ESSENTIALS
MORE TRAVEL TIPS