Why go?
Walking in silence – it might not be your first thought when you think about
getting away from it all
. But believe us, if there's another antidote to the hectic whirl of life that's just under two hours away on a plane from Stanstead, then we'd like to hear about it.
Asturias
is a little known province in the North of Spain, and home to the Somiedo National Park, which in turn is home to
wildlife including wolves and bears.
It's a stunning barely-touched expanse of mountains, valleys and gorges, lush Beech forests lying on the side of a valley while farm animals graze on the other. So far so idyllic. Time for wine and a natter, right? Well, this is a silent walking retreat, so while you may be able to relax before and after your daily walking, during the walks you'll be in total silence. With nothing but a hand signal to say 'I'm off for a wee'.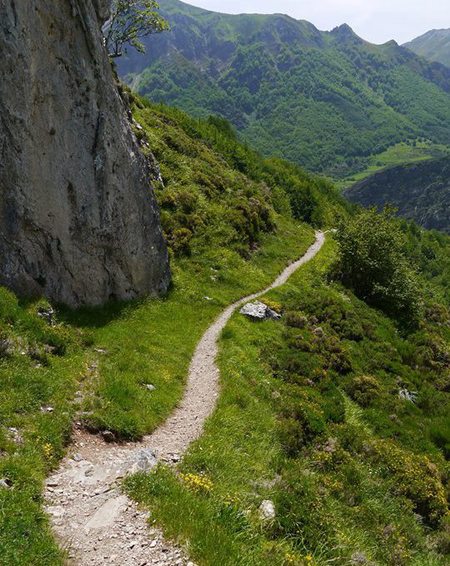 What's it all about?
The trip is run by Frankie Sikes, an NLP (Neuro linguistic programming) coach, as well as counsellor and general lover of the outdoors. But this isn't a kaftan and sun-salutations-at-dawn experience. There's a real mixture of the spiritual and the everyday.
When we're done walking, it's
off to a local restaurant
for a beer and a chat about the bears which are hiding in the nearby forests.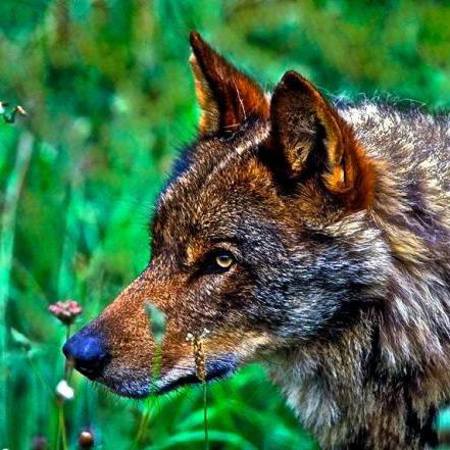 Frankie came to Asturias
bear spotting
– they're a passion for him. While walking there, he also found out about the local folklore, which includes a disruptive house elf,
a dragon and a goddess
. Combining the tales with a meditative process in the walking, he came up with
Walking in Spirit
.
So if we've lost you a little there with the folklore, bring your thoughts back to the wellbeing 'trend of the moment': Mindfulness. A sort of meditation, which brings you into your own thoughts and emotions. In short, Walking in Spirit is an alternative to regular counselling or
talking about your feelings
over a glass of wine with friends.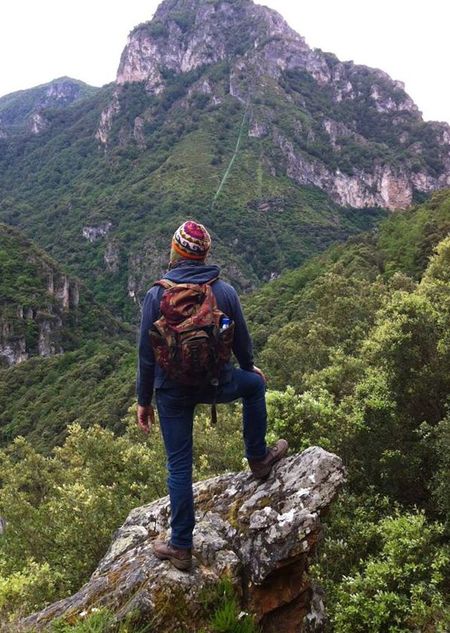 Sleep
Think of retreat, and you think of fluffy towels, spa products and organic dinners. But not on this one. The theme here was rustic and comfy – but that's not to say it wasn't cosy and relaxing.
La Piniesta
is the base for the trip, an old farm building which has been converted into four self-catering apartments, with their own bathrooms. They sleep up to four – sharing a double bed and sofa bed.
One thing that comes as standard is the pitch black mountain nights. Traffic? No siree. The only thing you'll hear around 11am is the bread delivery van horn and a few cowbells. Plus, while we were there, the striking full moon over the valley, as if that wasn't mystical enough.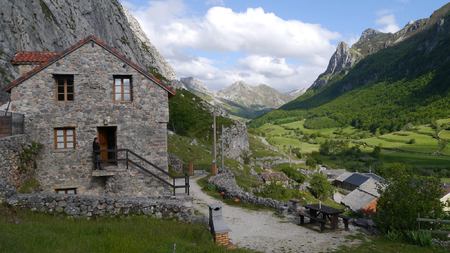 Wellbeing
Now then. Who'd be up for forgetting their worries,
boosting their self esteem
, getting their emotions in order and generally feeling a bit more 'yay' about life? Yep, we thought so – everyone.
It's always a chance, spending your well-earned holiday on something other than a beach break somewhere familiar. And it's a challenge, too, bringing meditation into the mix. But if you're the kind of person who likes that kind of challenge, then this is ideal.
The walks (which are four of the five days you're on the trip –two days walking, one resting, two walking) aren't over-challenging and you walk at the pace of the slower members of the group.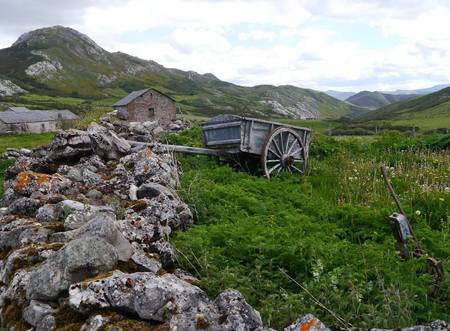 Eat
Asturias is farming country and that's how it goes when it's dinner time too. Fancy some meat with your cheese? Cheese with your meat and potatoes? Bean stew...with meat? Eggs on the side. Any combination of the above? With a glass of Rioja? For us, it was great, but anyone with a fussier palate or
dietary needs
might want to bring their own bits for the self catering – no biggie.
A local supermarket has fruit and veg from further afield, and you can always raise an eyebrow in town by saying 'vegetarian – no, no fish either'.
The Low Down
Frankie runs trips throughout summer months. Find out more and book at
walkinginspirit.co.uk
or on his
Facebook page
.
He's taking bookings for 2015, and it's not just for single ladies – couples and families can book too. It costs £575 per person based on two people sharing an apartment. Flights are extra – Easyjet flies to Asturias from London Stanstead.
BOOST YOUR HEALTH & HAPPINESS IN 10 MINUTES
5 REASONS TO VISIT RELAXING IBIZA
MORE TRAVEL REVIEWS