If there's one thing beauty buffs are united on, it's that sleeping in your makeup is a bad idea.
Sure, we've all done it. But waking up to realise you forgot to remove last night's mascara (or worse, false eyelashes) is often the cause of more gloom than the stinking hangover itself. Another generalisation, yes, but often the case.
So what's all this about makeup you can in fact sleep in? And it's going to help our relationships how?
The
Daily Mail
recently got hold of
bareMinerals' Pure Transformation Night Treatment
– dubbing it an end to the walk of shame.
They wrote, 'Finally, make-up you can sleep in that won't scare men in the morning'.
Oh boy, now there's a cause for debate (read: angry fist pumps and marching).
The article may have been backed by a new survey (published in Boots Health and Beauty Magazine) that says 80% of women wait a month before letting a boyfriend see them bare-faced, but I'm pretty bloody sure bareMinerals didn't introduce this product to make sure we can all bonk worry-free.
God forbid the man that's just seen me naked will now see my face without a spec of makeup too.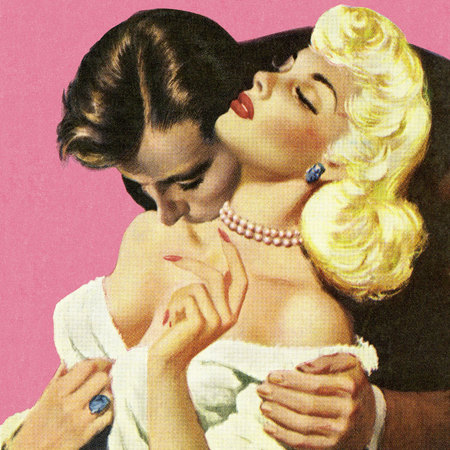 The article went on to feature Max Factor's Lashfinity 3 Day Mascara, which makes some pretty big 72-hours claims.
But sorry ladies, it's not available in the UK yet - so you better dull down your sex life until you've shipped in a bulk buy from the US.
Sigh.
We don't go on about the importance on cleansing for no reason, but aside from giving your skin some much-deserved love, the idea of needing to wear makeup 24/7 to prevent a man from leaping out the window is enough to fill any gal with rage.
Oops, is that another reason I'm single?
And as far as doing the walk of shame is concerned, a quick slick of BB Cream will do wonders to brighten your morning-after complexion, while keeping concealer close by can go a long way to putting that stride back in your step. Even if last night's heels are the only option…
New beauty treatments that 'replenish skin overnight' come with their own beauty debates, but if it's all a big ploy to keep our blokes satisfied then that's far scarier than the idea of flashing a man my makeup free skin.
But where do you stand on the debate? Share your comments below…
Follow Jessica on Twitter at
@JessBridgeman
.
HOW TO: BECOME A FREELANCE MAKEUP ARTIST (PART 2)
JULIEN MACDONALD WOWS WITH ENGLISH NATIONAL BALLET COSTUMES
SKIN GURU LEE GARRETT HAS HIT SAY ON CELEBRITY SKINCARE